When you are planning to come Okinawa , Japan
And interested in Scuba diving
Date : 2018 / Jul / 15
Weather : Sunny
Wind : South East
Air temp 30.0 ℃ Water temp 26.4℃
Dive site #1 Drean hole at Onna Entry 9:06 Exit 9:41 Dive time 35min
MaxDepth 27.4m AveDepth 18m
Dive site #2 NAKAYUKUI at Onna Entry 10:55 Exit 11:43 Dive time 48min
MaxDepth 13.6m AveDepth 8.4m
Dive site #3 Over head rock at Onna Entry 13:48 Exit 14:32 Dive time 44min
MaxDepth 24.4m AveDepth 14.6m
Hisai
Today we went to fun diving with Sakurai , Miho and shi-chan .
The dive sites are Onna area , famous for Dream hole etc .
Sakurai went here before and Miho , Shi-chan went here many times .
However we came back here .
Because of the season in the water .
We have a season in the ground , also under the water .
We can see different stuff in the differet season .
In addition, there is also a merit that does not changeTo put it another way .
5 pygmy seahorses in same apartment
Spotted eagle ray got close us twice .
Huge turtle with 2 remoras
First meeting , new sea rabit .
Thank you for everybody .
Good dives today .
We had a party after diving .
It's long day and much fun with them .
We will show you colorful species of marine fish .
Please join us to enjoy Okinawan diving !!
Thank you for reading , See you next time !
はいさい
今日は SAKURAIさん MIHOちゃん そしてSHIちゃんと
恩納村で潜ってきました
地上にも四季や旬があるように 水中にも変化があります
なので 何度同じ場所に来ても面白いのが ダイビングの醍醐味
またここには 変わらない面白さもある
魅力的なポイントを楽しんできました
最近 団地化してきたピグミーの根
飛ぶように泳ぐマダラトビエイが大接近
でかい亀は いつもの場所で待っててくれて
ウミウシ探せば まさかの新種??
地形に生物に 満喫した後は
お家でパーティです
プランクダイエット 30秒で痩せちゃう??
朝から晩まで 楽しい時間ありがとうございましたー
またんめんそーれ
日々精進 和顔愛語
明日は どこへ 潜ろうか。。。
TOYO
When you are planning to come Okinawa , Japan
And interested in Scuba diving
ダイビング ライセンス 沖縄だから 年中受付中!
外国人も 英語で 講習やファンダイビング 受けれます!
We have an under water tour for English speakers.
You can go Fun diving and Intro diving in Okinawa.
We have many dive sites in Okinawa.
Also we have a certification courses in English.
Okinawa Japan Kerama Islands Tonaki Aguni Yonaguni Manza Onna Dream Hole
Hedo USS EMMONS Ginowan Hammer head sharks
DEEP EMOTION DIVING SERVICE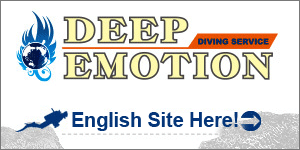 Fun diving tour for certificated divers
Intro / Discovery diving tour for no-certificated divers
Certificated course to be Scuba diver
Kerama Islands / Blue cave / Sunabe sea wall No1
Bolo point / Toilet bowl / Dream hole
USS EMMONS / Hedo air dome
Yonaguni Hammer head sharks / Under water ruins monuments
Please contact us feel free
DEEP EMOTION DIVING SERVICE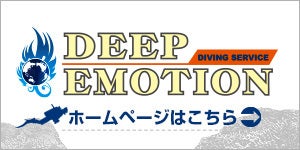 慶良間諸島 / 真栄田岬 青の洞窟 / 砂辺No1