When you are planning to come Okinawa , Japan
And interested in Scuba diving
Date : 2018 / Jul / 04
Weather : Sunny and Cloudy and Rain
Wind : South West
Air temp 283.0 ℃ Water temp 25.6 ℃
Dive site #1 Back side of USS EMMONS Entry 10:35 Exit 11:00
Dive time 25min MaxDepth 42.4m AveDepth 21.8m
Dive site #2 Front side of USS EMMONS Entry 13:04 Exit 13:33
Dive time 29min MaxDepth 42.2m AveDepth 22.6m
Dive site #3 All of USS EMMONS Entry 15:59 Exit 16:28
Dive time 29min MaxDepth 39.9m AveDepth 23.4m
#3 with Enriched Air
Hisai
Today we went to diving at USS EMMONS with NITROX .
The divers are Team Hattori from yesterday .
The purpose of this trip is USS EMMONS .
We started plannig about half year ago .
The typhoon came just before a few days , and we made it luckily .
CHAYA with the big pera .
ARAKI with huge cannon .
Red-stripe Seaperch , school of them stay around wreck .
Around 35m depth , there are a memorial plate you have to see .
We used Nitrox air for last dive .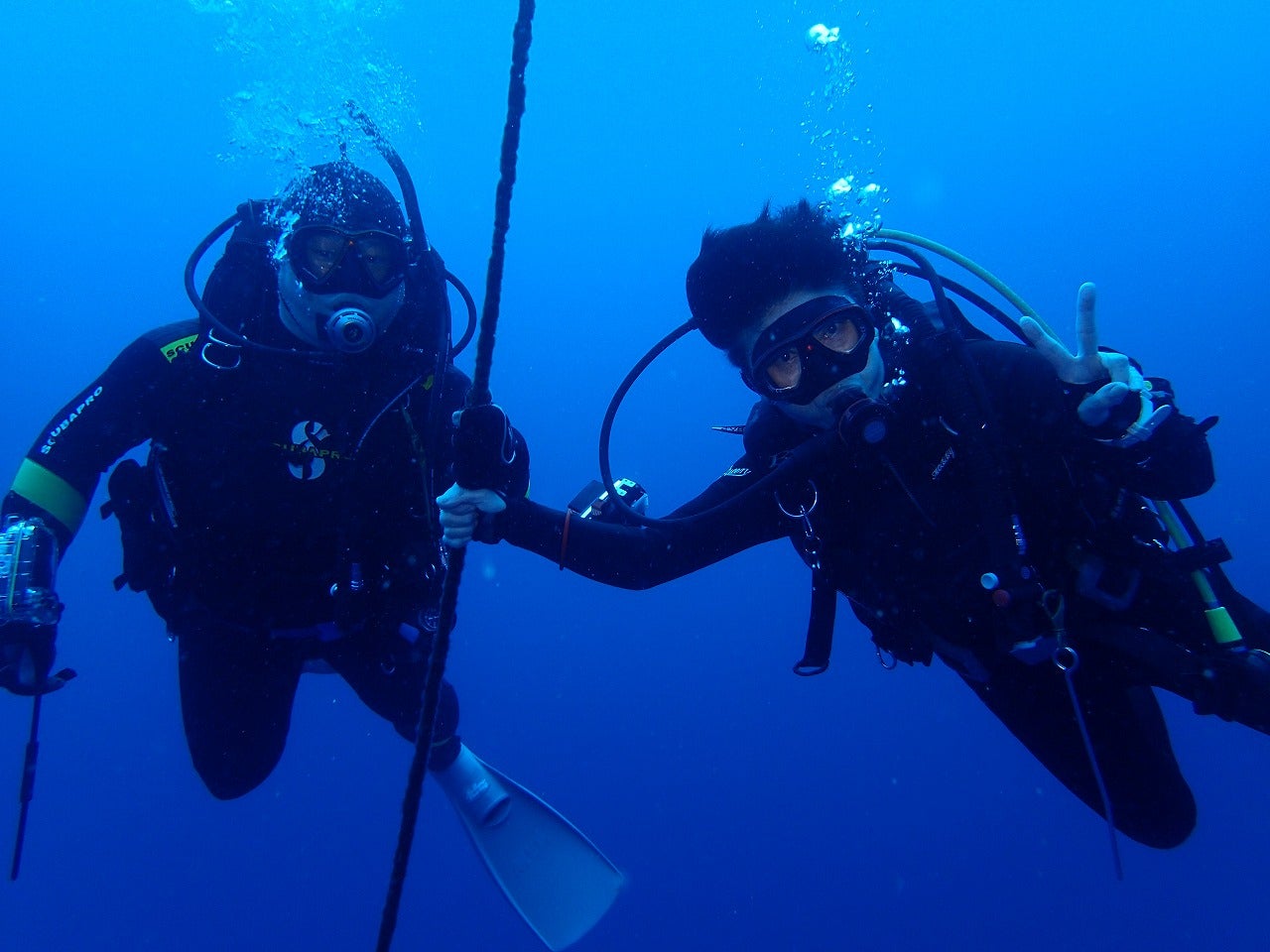 We did special diving with Hattori and SU-san .
The boat captain organized special 3 diving for us .
Thank you very much .
We had a great time with fun and safty .
Deep water is sometimes danger and easy to get too much nitrogen .
But nitrox , enriched air is good for health and safty .
Please take a nitrox course and join our special diving tour !
We will show you colorful species of marine fish .
Please join us to enjoy Okinawan diving !!
Thank you for reading , See you next time !
はいさい
今日は 前日に続き チームHATTORI 4名様です
今回の目的は 
半年前から計画していたUSS EMMONS
直前まで 台風のうねりが残ってて どうなるか心配してましたが
水面が少しうねる位で 水中は全く問題なし
そして 今回もナイトックス エンリッチドエアーを使って
楽しく安全に 潜って来ました
大きなぺら 大砲 機関銃 水底におちている大きな魚雷?
船横に並べられた爆弾 そして 中央に設置された追悼プレート
最後の1本は 船首から船尾まで 一気に流すドリフトダイビングで終了です
船長 いろいろありがとうございました
そして チームHATTORI
今回はありがとうございまいた 到着からワイワイで
楽しい時間過ごせましたね 
まだまだ沖縄本島の面白い所 ご案内します
いつでも帰ってきてくださいね
お待ちしてます
またんめんそーれ
日々精進 和顔愛語
明日は どこへ 潜ろうか。。。
TOYO
When you are planning to come Okinawa , Japan
And interested in Scuba diving
ダイビング ライセンス 沖縄だから 年中受付中!
外国人も 英語で 講習やファンダイビング 受けれます!
We have an under water tour for English speakers.
You can go Fun diving and Intro diving in Okinawa.
We have many dive sites in Okinawa.
Also we have a certification courses in English.
Okinawa Japan Kerama Islands Tonaki Aguni Yonaguni Manza Onna Dream Hole
Hedo USS EMMONS Ginowan Hammer head sharks
DEEP EMOTION DIVING SERVICE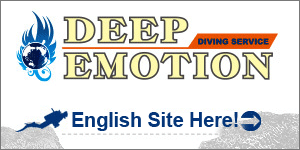 Fun diving tour for certificated divers
Intro / Discovery diving tour for no-certificated divers
Certificated course to be Scuba diver
Kerama Islands / Blue cave / Sunabe sea wall No1
Bolo point / Toilet bowl / Dream hole
USS EMMONS / Hedo air dome
Yonaguni Hammer head sharks / Under water ruins monuments
Please contact us feel free
DEEP EMOTION DIVING SERVICE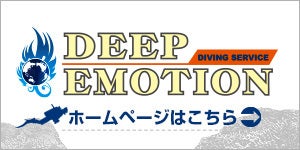 慶良間諸島 / 真栄田岬 青の洞窟 / 砂辺No1