Date : 2017 / Nov / 27
Weather : Cloudy
Wind : North West
Air temp 22.0℃ Water temp 25.0℃
Dive site #1 Dream Hole @ Onna village Entry 9:04 Exit 9:42
Dive time 38min MaxDepth 26.4m AveDepth 14.6m
Dive site #2 Cross Lines Entry 11:17 Exit 12:06
Dive time 49min MaxDepth 18.6m AveDepth 10.6m
Hisai
Today is last day diving with Jaxon , we go to diving 3day in a row .
We know he is a good diver so we diceded to go diving here .
The dream hole is deep and strong currents and big cave .
So we don't take beginer divers to here .
Entry is not difficult but you need good ear equalize and keep buoyancy control .
There is a big space , this day we saw delicious looking lobster.
Out of hole , delicious looking octopus too .
When you go out of hole , it's beautiful blue window .
Top of the cave , you can enjoy the whirlpool bath by divers air bubble .
2nd dive is calm and relax diving at sandy place , The cross lines .
Anemone fish family .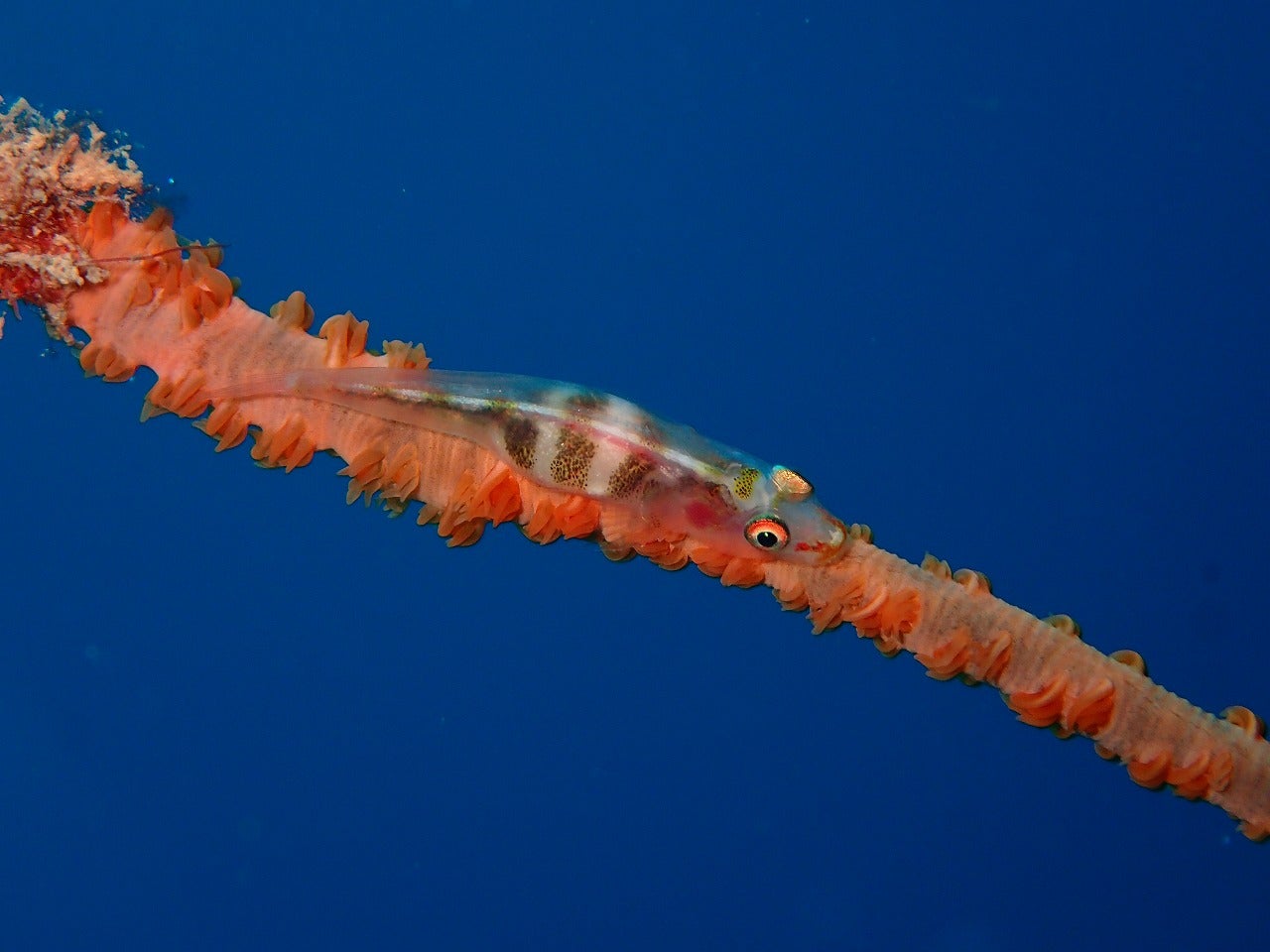 Glass fish on the whip sea weed .
Looks like reef .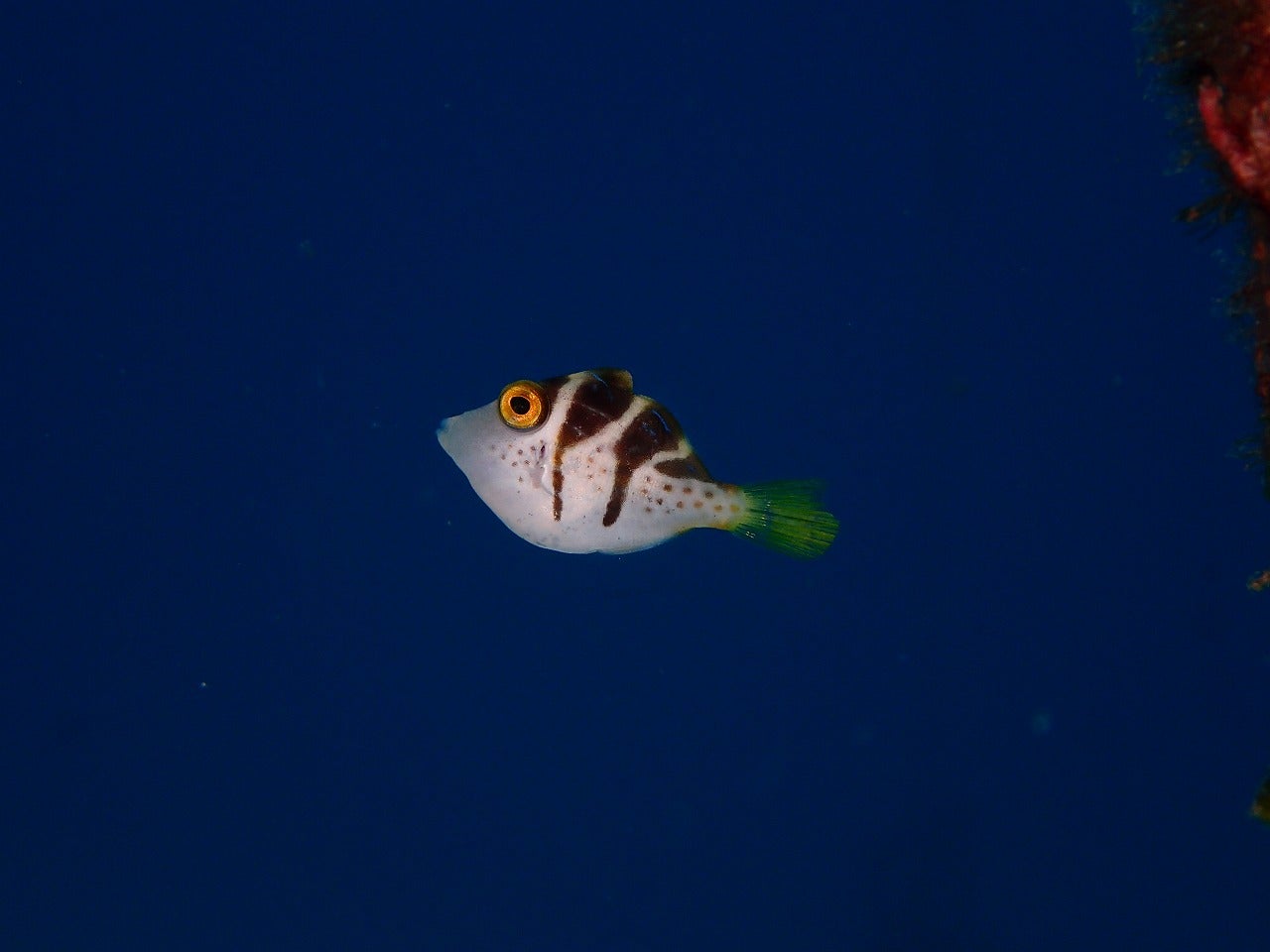 The baby filefish .Very very tiny and cute .
Eel , I feel scary of his eye .
The water is not cold , just wind is feel cold .
So we enjoyed nice diving today too.
Thank you for Jaxon , You are very kind and nice person .
When you back Okinawa , let me know and go to Yonaguni island together .
Have a nice trip in Okinawa and over the world .
SEE YOU SOON !!!!
Thank you for reading , See you next time !
はいさい
今日はJaxonと恩納村でダイビング
3日連続ダイビングで 上手な事もわかったし
いざ ドリームホールへ
入り口で 耳抜きや中性浮力に気をつければ
中は広々とした空間
美味しそなイセエビや 外にはタコ
出口は 綺麗な青い窓
洞窟の上に戻れば 天然ジャグジー
2本目は まったりと 砂地 クロスラインへ
トウアカクマノミや サビウツボ ちっちゃなハギみて
終了です
Jaxon 3日間ありがとう また沖縄に来るときには連絡してね
一緒に与那国いきましょう!!
またねー
またんめんそーれ
日々精進 和顔愛語
明日は どこへ 潜ろうか。。。
TOYO
ダイビング ライセンス 沖縄だから 年中受付中!
外国人も 英語で 講習やファンダイビング 受けれます!
We have an under water tour for English speakers.
You can go Fun diving and Intro diving in Okinawa.
We have many dive sites in Okinawa.
Also we have a certification courses in English.
Okinawa Japan Kerama Islands Tonaki Aguni Yonaguni Manza Onna Dream Hole
Hedo USS EMMONS Ginowan Hammer head sharks
DEEP EMOTION DIVING SERVICE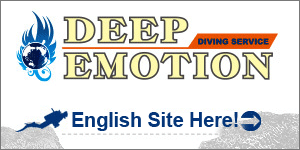 Fun diving tour for certificated divers
Intro / Discovery diving tour for no-certificated divers
Certificated course to be Scuba diver
Kerama Islands / Blue cave / Sunabe sea wall No1
Bolo point / Toilet bowl / Dream hole
USS EMMONS / Hedo air dome
Yonaguni Hammer head sharks / Under water ruins monuments
Please contact us feel free
DEEP EMOTION DIVING SERVICE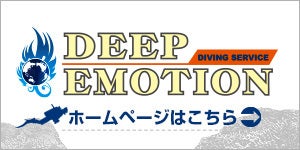 慶良間諸島 / 真栄田岬 青の洞窟 / 砂辺No1