Date : 2017 / Nov / 7
Weather : Sunny  Wind : North East
Air temp 27.3℃ Water temp 25.8℃
Dive site #1 Fukuoka @ Tokashiki Islnd Entry 9:41 Exit 10:13
Dive time 32min MaxDepth 13.6m AveDepth 8.4m
Dive site #2 Akaya- @ Gishippu Islnd Entry 11:06 Exit 11:42
Dive time 36min MaxDepth 15.8m AveDepth 9.8m
Dive site #3 Twin rocks @ Kuro Island Entry 13:24 Exit 13:58
Dive time 34min MaxDepth 19.8m AveDepth 8.2m
Hisai
Today we went to Kerama Islands with Kizz and Elliott .
They came from England and traveled almost 2 weeks in Japan .
So last journy they choiced the Okinawa and go diving with us .
Kizz had been the Japan 4 times already and he can speak Japanese a little ,
and he likes and good for Japanes culture .
Elliott is no certificated diver but had experience before .
So we enjoyed fun diving at Kerama Islands today .
Gopro is very popular , we shoud buy one ?
Sea snail
Tomato anemone fish
Eel lives in colorful coral house
Thank you guys , you are very nice divers
This day is not for turtles and sharks because of strong current
However nice weather and big boat made us good memories
Next time shall we go to Manta ray Island and Hammer head sharks diving together !
Let's keep in touch , have a safe trip .
See you soon!
はいさい
今日は イングランドからお越しの Kizz と Elliott
2週間ぐらいの日本旅行で 最後に沖縄 
そして 慶良間諸島へのダイビングです
もう4回目の来日のKizzは日本語も少し話せて おたく文化にも詳しいくて
船の上で盛り上がりました
Elliottは 資格はないけどいろんな所で体験ダイビングしているらしくて
最初から 自由に泳げるくらい上手でした
という訳で 普通にファンダイビングしてきました
ゴープロで撮影したり 綺麗なサンゴみたり
クマノミ見たりと 慶良間のカラフルなところを楽しんでもらいました
残念ながら カメもサメも出てきてくれませんでしたが
天気も良くて のんびりと楽しいダイビングできました
次は マンタや ハンマーヘッドシャーク見に 離島へ一緒にいきましょうね
またんめんそーれ
日々精進 和顔愛語
明日は どこへ 潜ろうか。。。
TOYO
ダイビング ライセンス 沖縄だから 年中受付中!
外国人も 英語で 講習やファンダイビング 受けれます!
We have an under water tour for English speakers.
You can go Fun diving and Intro diving in Okinawa.
We have many dive sites in Okinawa.
Also we have a certification courses in English.
Okinawa Japan Kerama Islands Tonaki Aguni Yonaguni Manza Onna Dream Hole
Hedo USS EMMONS Ginowan Hammer head sharks
DEEP EMOTION DIVING SERVICE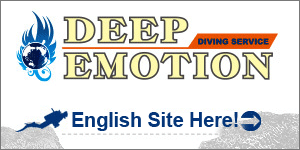 Fun diving tour for certificated divers
Intro / Discovery diving tour for no-certificated divers
Certificated course to be Scuba diver
Kerama Islands / Blue cave / Sunabe sea wall No1
Bolo point / Toilet bowl / Dream hole
USS EMMONS / Hedo air dome
Yonaguni Hammer head sharks / Under water ruins monuments
Please contact us feel free
DEEP EMOTION DIVING SERVICE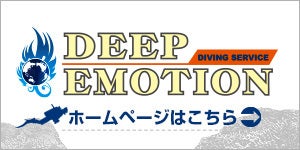 慶良間諸島 / 真栄田岬 青の洞窟 / 砂辺No1