Date : 2017 / Nov / 25
Weather :  Cloudy Wind : North East
Air temp 22.0℃ Water temp 24.8℃
Dive site #1 Toma @ Zamami Island Entry 10:21 Exit 11:02
Dive time 41min MaxDepth 10.4m AveDepth 6.2m
Dive site #2 ARIGA cables @ Tokashiki Island Entry 11:57 Exit 12:32
Dive time 35min MaxDepth 23m AveDepth 13m
Dive site #3 South of Kuro Island Entry 14:04 Exit 14:43
Dive time 39min MaxDepth 22.6m AveDepth 12.4m
Hisai
Today we went to Kerama Islands with Jaxon and Emily .
He is an Advanced certificate diver and Emily never dived before .
So he will help her about her first time diving .
On the way to Kerama Islands , The big and nice boat made comfortable tour even high wave and strong wind .
Almost 1 hour , we arrived there and changed fo wetsuit .
And we start training enough time for her .
Near boat and with his help , relax and slow breath are important for diving .
And then she became a fish .
They went to scuba diving together .
2nd and 3rd dive, we change the sites every diving , because we can enjoy different palce .
Emily did snorkeling and I and Jaxon went to fun diving at deep and current water .
Paper Scorpionfish
Nemo
We made 3 dives today in beautiful ocean .
Tomorrow we will go Sunabe sea wall and easy diving again .
I will you show you eciting creatures !!
Thank you for reading , See you next time !
はいさい
今日はJaxonとEmilyと 慶良間行って来ました
彼はアドバンスダイバー 彼女は 初のダイビング
という事で 彼の助けの元 ダイビングに挑戦です
道中は うねりもあって 大変かと思いきや
大きな船で 寒くもなく 快適です
到着したら ゆっくり着替えて 時間かけて
練習開始です
船の近くで まったり練習です
大事なのは リラックスすることですね
そして あっという間に 魚になりました
2本目と3本目は 場所を変えて 新しい雰囲気を楽しみます
Emilyはスノーケル Jaxonは深くて流れもあるところへファンダイビングしてきました
ハダカハオコゼや ニモ スカシテンジクダイの群れやら
チンアナゴみて 綺麗な海を満喫してきました
明日は 沖縄本島 自慢のポイント 砂辺NO1で
まったりダイビングです
また面白い生き物見せたいなぁ
またんめんそーれ
日々精進 和顔愛語
明日は どこへ 潜ろうか。。。
TOYO
ダイビング ライセンス 沖縄だから 年中受付中!
外国人も 英語で 講習やファンダイビング 受けれます!
We have an under water tour for English speakers.
You can go Fun diving and Intro diving in Okinawa.
We have many dive sites in Okinawa.
Also we have a certification courses in English.
Okinawa Japan Kerama Islands Tonaki Aguni Yonaguni Manza Onna Dream Hole
Hedo USS EMMONS Ginowan Hammer head sharks
DEEP EMOTION DIVING SERVICE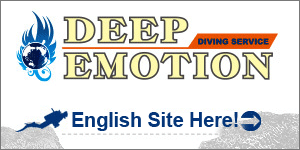 Fun diving tour for certificated divers
Intro / Discovery diving tour for no-certificated divers
Certificated course to be Scuba diver
Kerama Islands / Blue cave / Sunabe sea wall No1
Bolo point / Toilet bowl / Dream hole
USS EMMONS / Hedo air dome
Yonaguni Hammer head sharks / Under water ruins monuments
Please contact us feel free
DEEP EMOTION DIVING SERVICE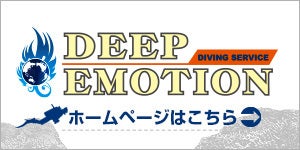 慶良間諸島 / 真栄田岬 青の洞窟 / 砂辺No1