Date : 2017 / Nov / 23
Weather :  Cloudy Wind : North
Air temp 22.0℃ Water temp 24.6℃
Dive site Ishikiri #1 Entry 9:55 Exit 10:51 Dive time 56min
MaxDepth 22.6m AveDepth 13.4m
Dive site Ishikiri #2 Entry 11:47 Exit 12:58 Dive time 71min
MaxDepth 11.4m AveDepth 8.4m
Hisai
Giant barracuda ...maybe...
Today we went to fun diving at Ishikiri by beach entry .
Most of dive sites are closed by north strong wind in Okinawa .
But this dive site is calm and good when we got north wind .
So we dove with Kei , she joined my tour many times before.
Her order is cute them .
The yellow-and-white gobby lives in the bottle .
And Red eyed gobbys
Blue ribbon eel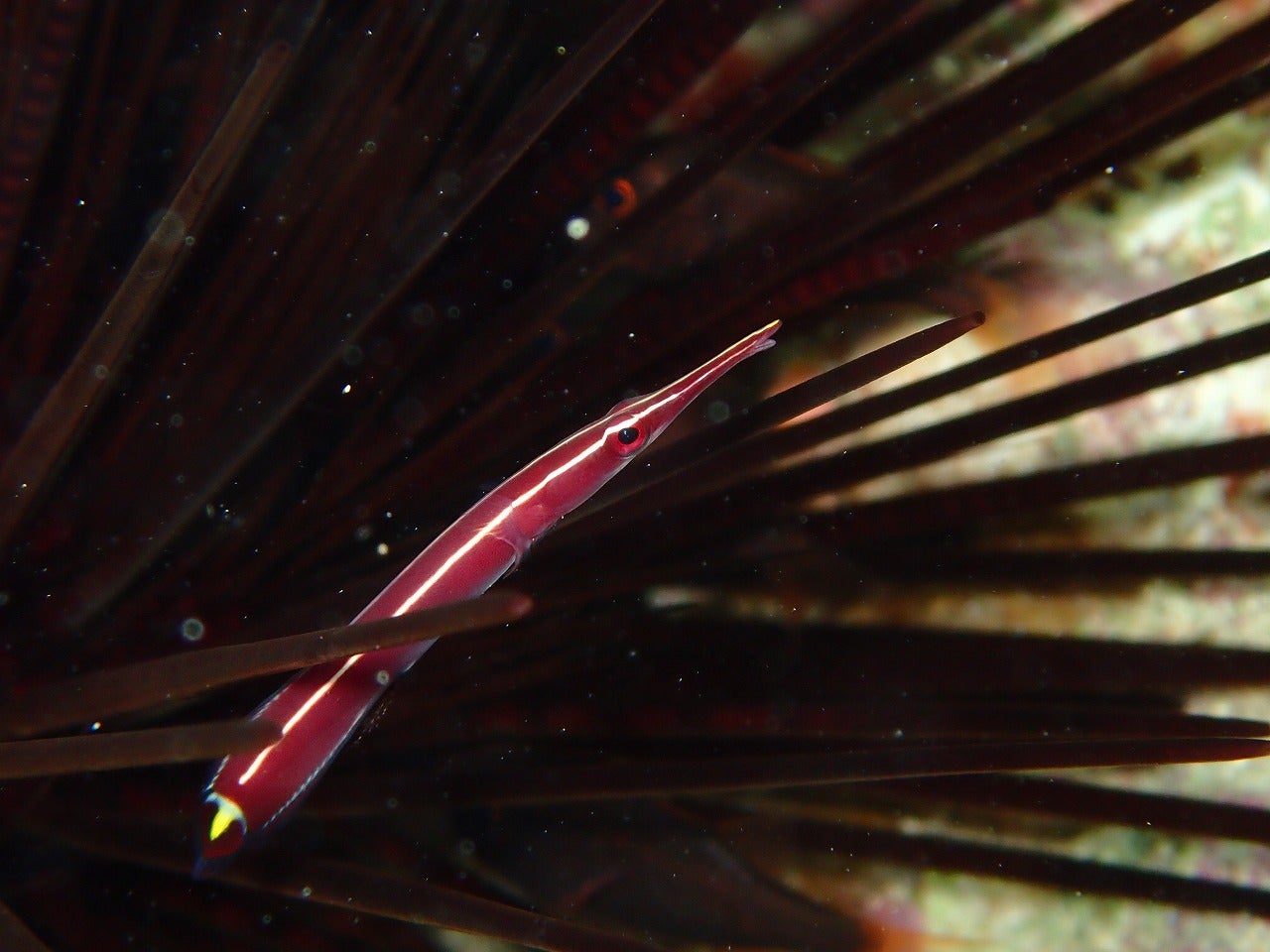 The small fish lives in sea urchin
The black one is n
udibranchi lives on gobby's back .
We did under water photo training too .
So total time is over 2 hours in 2 dives .
After diving , the spacy hot noddles made us feel so nice !
You have to try this !!
They had challenge manu too , super spacy if you can eat all ,it's free !!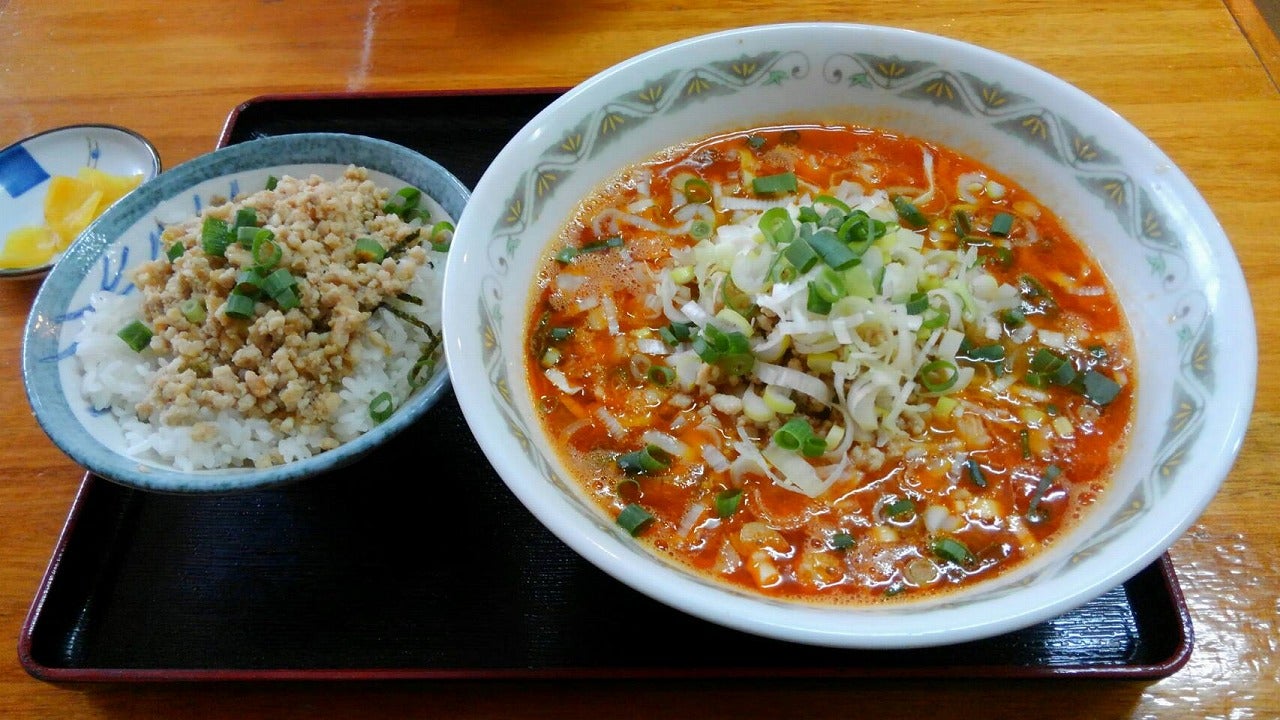 https://www.tripadvisor.jp/Restaurant_Review-g1023465-d6058021-Reviews-Ramen_Onizo-Nago_Okinawa_Prefecture_Kyushu_Okinawa.html
Thank you for reading , See you next time !
はいさい
冬ですねー 北風が吹いてきて いろんなダイブサイトが潜れなくなってます
今日は ヘビーリピーターのKEIちゃんと 北風に強い
石切り ってポイントへ 行って来ました
一番の目的は やっぱり 黄色と白のかわいい子でしょ
それから アカメハゼやら ハシナガウバウオ
ヒメダテハゼの背中に乗ってる スミゾメキヌハダウミウシ
そして お約束の ハナヒゲウツボ
ちっちゃい物だけかと思ったら でっかいカマスや コバンザメも
うーろうーろしてくれて 楽しいダイビングでした
写真も沢山撮ってたら 2本で 2時間以上潜ってました(笑)
〆は辛くておいしいラーメン! 激辛挑戦メニューもあるので
是非行ってみてね
ではでは
またんめんそーれ
日々精進 和顔愛語
明日は どこへ 潜ろうか。。。
TOYO
ダイビング ライセンス 沖縄だから 年中受付中!
外国人も 英語で 講習やファンダイビング 受けれます!
We have an under water tour for English speakers.
You can go Fun diving and Intro diving in Okinawa.
We have many dive sites in Okinawa.
Also we have a certification courses in English.
Okinawa Japan Kerama Islands Tonaki Aguni Yonaguni Manza Onna Dream Hole
Hedo USS EMMONS Ginowan Hammer head sharks
DEEP EMOTION DIVING SERVICE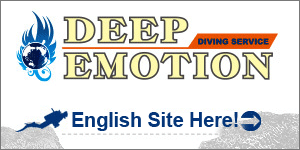 Fun diving tour for certificated divers
Intro / Discovery diving tour for no-certificated divers
Certificated course to be Scuba diver
Kerama Islands / Blue cave / Sunabe sea wall No1
Bolo point / Toilet bowl / Dream hole
USS EMMONS / Hedo air dome
Yonaguni Hammer head sharks / Under water ruins monuments
Please contact us feel free
DEEP EMOTION DIVING SERVICE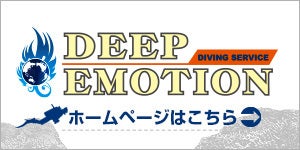 慶良間諸島 / 真栄田岬 青の洞窟 / 砂辺No1