Date : 2017 / Oct / 12
Weather : Sunny Wind : North West
Air temp 30.0 ℃ Water temp 28.8 ℃
Dive site #1 SANTORA @ Tokashiki Island Entry 10:04 Exit 10:49 Dive time 45min
MaxDepth 11.0m AveDepth 5.6m
Dive site #2 NOZAKI @ Tokashiki Island Entry 11:31 Exit 12:09 Dive time 38min
MaxDepth 18.0m AveDepth 10.4m
Dive site #3 TOMA No1 @ Zamami Island Entry 13:43 Exit 14:24 Dive time 41min
MaxDepth 17.6m AveDepth 8.8m
Hisai
It is a last day of certificate course for Johan and Andy .
Their purpose is diving and see turtles , so dicided to go Kerama Islands .
Of course it's nature and not 100% guarantee .
But I believed thier luck and my skill , so we made it !!
A hawksbill sea turtle , just one . But all of us are happy .
And we enjoyed diving , jumping and training with cute creatures and beautiful scenery .
Movie star NEMO .
Coral mountain and many fish .
Lion fish has poison .
Standing on the surface .
Nice flying man .
A little bit , Seriously practice for navigation .
So completed all training of ocean .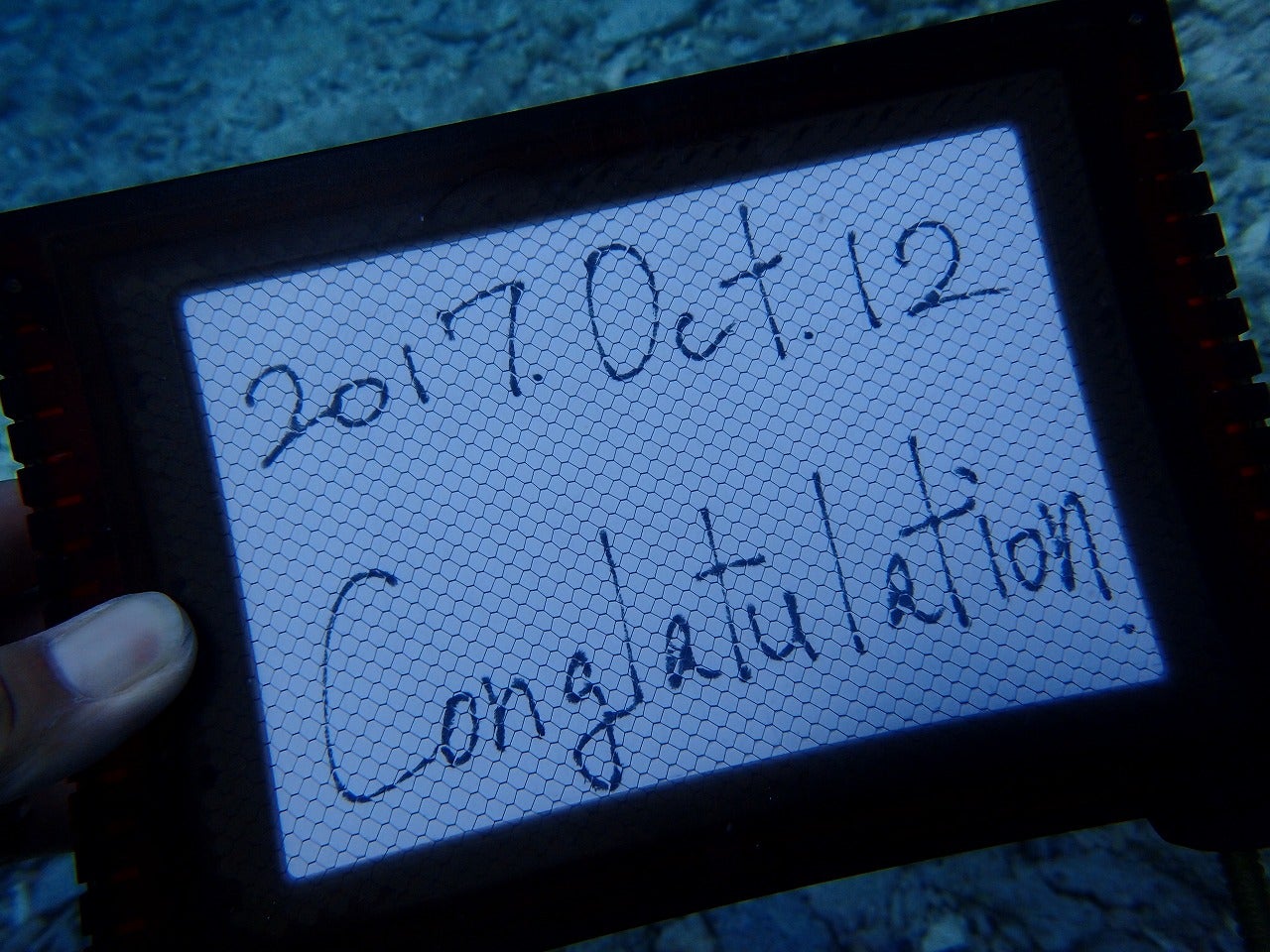 Thank you for diving with us . Now you are real divers .
Keep safe , protect nature and then enjoy diving all over the would .
Maybe next time in BALI ??
I'm looking forward to hear about your diving story next time .
See you soon !!!
またんめんそーれ
日々精進 和顔愛語
明日は どこへ 潜ろうか。。。
TOYO
ダイビング ライセンス 沖縄だから 年中受付中!
外国人も 英語で 講習やファンダイビング 受けれます!
We have an under water tour for English speakers.
You can go Fun diving and Intro diving in Okinawa.
We have many dive sites in Okinawa.
Also we have a certification courses in English.
Okinawa Japan Kerama Islands Tonaki Aguni Yonaguni Manza Onna Dream Hole
Hedo USS EMMONS Ginowan Hammer head sharks
DEEP EMOTION DIVING SERVICE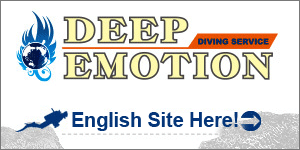 Fun diving tour for certificated divers
Intro / Discovery diving tour for no-certificated divers
Certificated course to be Scuba diver
Kerama Islands / Blue cave / Sunabe sea wall No1
Bolo point / Toilet bowl / Dream hole
USS EMMONS / Hedo air dome
Yonaguni Hammer head sharks / Under water ruins monuments
Please contact us feel free
DEEP EMOTION DIVING SERVICE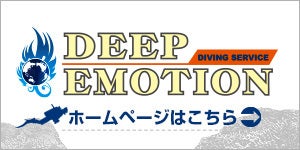 慶良間諸島 / 真栄田岬 青の洞窟 / 砂辺No1