Date : 2017 / Oct / 16
Weather : Sunny
Wind : South
Air temp 31.0℃
Hisai
The last day of tour 2017 , we went to Taketomi island , next Ishigaki island .
Famous for a nostalgic landscape , relaxed atmosphere , idyllic countryside .
We felt the time flows very slowly .
My favorite T-shirt shop in small Island .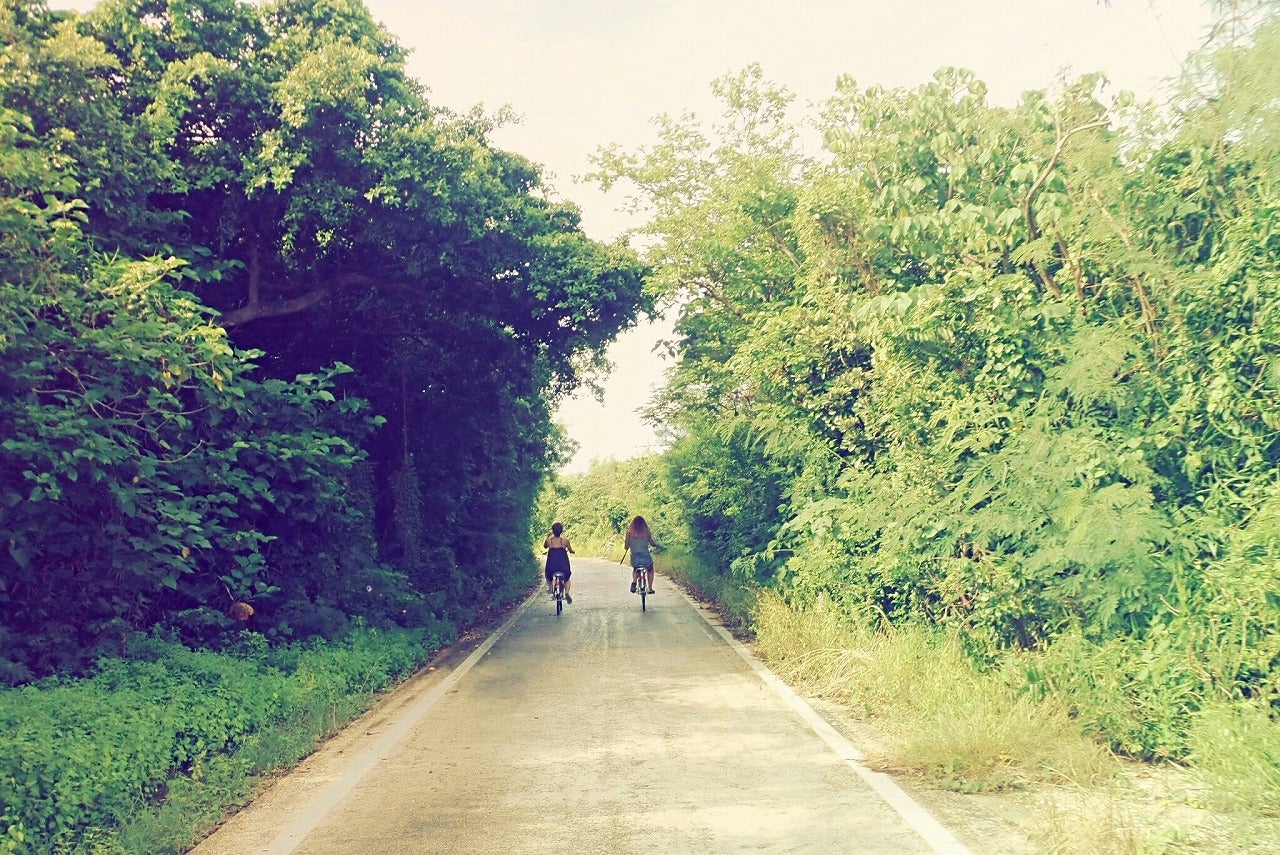 At first 3days were rain days , but last day so nice weather for cycling and take photes .
We are kind of lucky !? Anyway our purpose is compelted !!
Thank you for Total marine again .
And thanks for the all divers , the boat captain , people we met in this Islnad .
This amazing Island you have to come and enjoy diving definitely !!
I'm looking forward to go here again and diving with you .
Please join us next time !!!
またんめんそーれ
日々精進 和顔愛語
明日は どこへ 潜ろうか。。。
TOYO
ダイビング ライセンス 沖縄だから 年中受付中!
外国人も 英語で 講習やファンダイビング 受けれます!
We have an under water tour for English speakers.
You can go Fun diving and Intro diving in Okinawa.
We have many dive sites in Okinawa.
Also we have a certification courses in English.
Okinawa Japan Kerama Islands Tonaki Aguni Yonaguni Manza Onna Dream Hole
Hedo USS EMMONS Ginowan Hammer head sharks
DEEP EMOTION DIVING SERVICE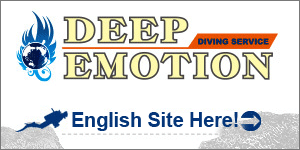 Fun diving tour for certificated divers
Intro / Discovery diving tour for no-certificated divers
Certificated course to be Scuba diver
Kerama Islands / Blue cave / Sunabe sea wall No1
Bolo point / Toilet bowl / Dream hole
USS EMMONS / Hedo air dome
Yonaguni Hammer head sharks / Under water ruins monuments
Please contact us feel free
DEEP EMOTION DIVING SERVICE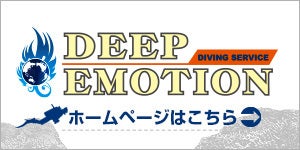 慶良間諸島 / 真栄田岬 青の洞窟 / 砂辺No1