Date : 2017 / Oct / 11
Weather : Sunny Wind : East
Air temp 30.0℃ Water temp 28.0℃
Hisai
In the summer days , we started the certificate course with Andy and Johan .
They are from Sweden , now lives in Taiwan .
We had an easy academic for safty dive training , and just do it !!
Very smart and very athletic .
No ploblem ear
equalizing
and no scared for water .
Almost fish from first day .
Thank you for coming today, we had a little event this morning .
All Alright well that the end , let's enjoy tomorrow too !
We are planing to go Kerama Islands and complete all skills .
Don't drink too much and ready for turtles and sharks !
See you tomorrow !
Toyo
またんめんそーれ
日々精進 和顔愛語
明日は どこへ 潜ろうか。。。
トヨ
ダイビング ライセンス 沖縄だから 年中受付中!
外国人も 英語で 講習やファンダイビング 受けれます!
We have an under water tour for English speakers.
You can go Fun diving and Intro diving in Okinawa.
We have many dive sites in Okinawa.
Also we have a certification courses in English.
Okinawa Japan Kerama Islands Tonaki Aguni Yonaguni Manza Onna Dream Hole
Hedo USS EMMONS Ginowan Hammer head sharks
DEEP EMOTION DIVING SERVICE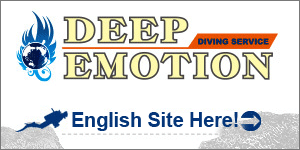 Fun diving tour for certificated divers
Intro / Discovery diving tour for no-certificated divers
Certificated course to be Scuba diver
Kerama Islands / Blue cave / Sunabe sea wall No1
Bolo point / Toilet bowl / Dream hole
USS EMMONS / Hedo air dome
Yonaguni Hammer head sharks / Under water ruins monuments
Please contact us feel free
DEEP EMOTION DIVING SERVICE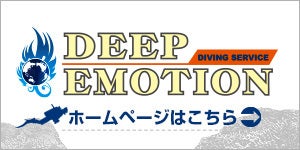 慶良間諸島 / 真栄田岬 青の洞窟 / 砂辺No1