Date : 2017 / Oct / 26
Weather : Sunny  Wind : East
Air temp 30.0℃ Water temp 27.2℃
Dive site #1 Inanbishi Entry 11:02 Exit 11:41 Dive time 39min
MaxDepth 8.0m AveDepth 5.0m
Dive site #2 Inanbishi Entry 9:18 Exit 10:01 Dive time 43min
MaxDepth 8.0m AveDepth 5.0m
Hisai
We have 2 typhoons and the yesterday is very rough and rain , not good for diving .
However this day is calm and good condition for diving .
Maybe tomorrow would be bad weather again , we are very lucky .
The divers are Chen and her friends .
She came to the okinawa 4times and dive with us many times .
And Always she travelled with nice friends .
Lo and Su and Sho are no-certificated divers , They are teached how to diving .
Good teacher Gou with good students . They became fish soon !
Very relax and nice smile , they did scuba diving very well !
Chen and Chen (Hung-Yin) are certificated divers .
We went to scuba diving and swam against strong current .
We went 2 times in the sunny days .
End of dive , we took picture together !
Thank you for coming and diving with us !!
Nice day and nice diving !!
I want to show you turtles next time so please come back !!
We are looking forward to go diving again !!
See you soon , and Chen see you next 6 months later !!
今日は 台風2つが来てて たまたま 落ち着いた間の日に
イナンビシに ダイビングに行ってきました
ゲストは チェンさんと その友達
彼女は4回目の来店です 
ローさん スーさん ショウちゃんの3人は体験ダイビング
ゴウ先生の元 あっという間に 魚になりました
2人のチェンさんと ファンダイビングでは 流れに逆らいながらも
透明度の良い海を泳いできました
2本目の最後には みんなで集合写真撮りました
良い天気に 良いダイビング カメは次回へのお楽しみって事で
また遊びに来てねー
またんめんそーれ
日々精進 和顔愛語
明日は どこへ 潜ろうか。。。
TOYO
ダイビング ライセンス 沖縄だから 年中受付中!
外国人も 英語で 講習やファンダイビング 受けれます!
We have an under water tour for English speakers.
You can go Fun diving and Intro diving in Okinawa.
We have many dive sites in Okinawa.
Also we have a certification courses in English.
Okinawa Japan Kerama Islands Tonaki Aguni Yonaguni Manza Onna Dream Hole
Hedo USS EMMONS Ginowan Hammer head sharks
DEEP EMOTION DIVING SERVICE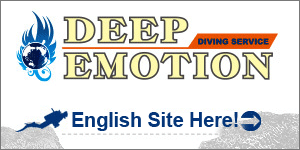 Fun diving tour for certificated divers
Intro / Discovery diving tour for no-certificated divers
Certificated course to be Scuba diver
Kerama Islands / Blue cave / Sunabe sea wall No1
Bolo point / Toilet bowl / Dream hole
USS EMMONS / Hedo air dome
Yonaguni Hammer head sharks / Under water ruins monuments
Please contact us feel free
DEEP EMOTION DIVING SERVICE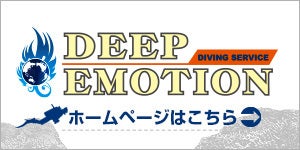 慶良間諸島 / 真栄田岬 青の洞窟 / 砂辺No1