When you are planning to come Okinawa , Japan
And interested in Scuba diving
Date : 2018 / Jun / 24
Weather : Sunny
Wind : South West
Air temp 29.0 ℃ Water temp 27.6 ℃
Dive site #1 The dream hole Entry 8:55 Exit 9:31 Dive time 36min
MaxDepth 25.9m AveDepth 16.1m
Dive site #2 NAKAYUKUI Entry 10:48 Exit 11:33 Dive time 45min
MaxDepth 23.6m AveDepth 9.6m
Dive site #3 The over head rock Entry 13:44 Exit 14:29 Dive time 45min
MaxDepth 24.9m AveDepth 12.6m
Hisai
Today we went to Onna village ,famous for big blue cave and more .
The diver is Dick , we dove 22th of June .
He alternately planned diving and resting .
We enjoyed inside big cave , there is huge lobster .
Out of cave , we found a yellow leaf fish
2nd , calm and sandy palce .
Diving with turtle, he was with 2 big remoras .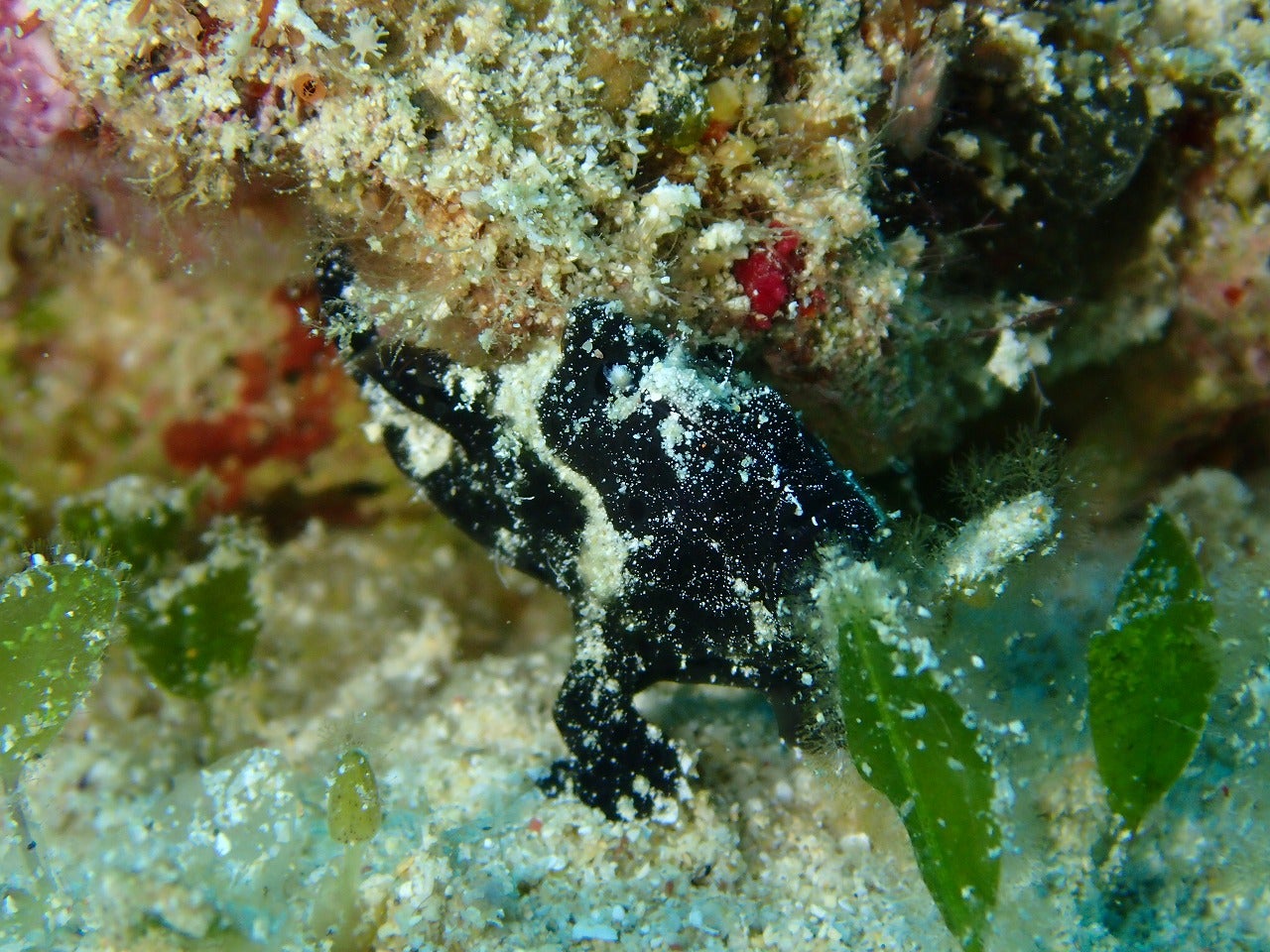 Cute black frog fish .
Left of Sea anemone is fish egges on the rock .
She took care of them very much .
Lunch at local Okinawan noodle shop .
The last dive with 2 sharks .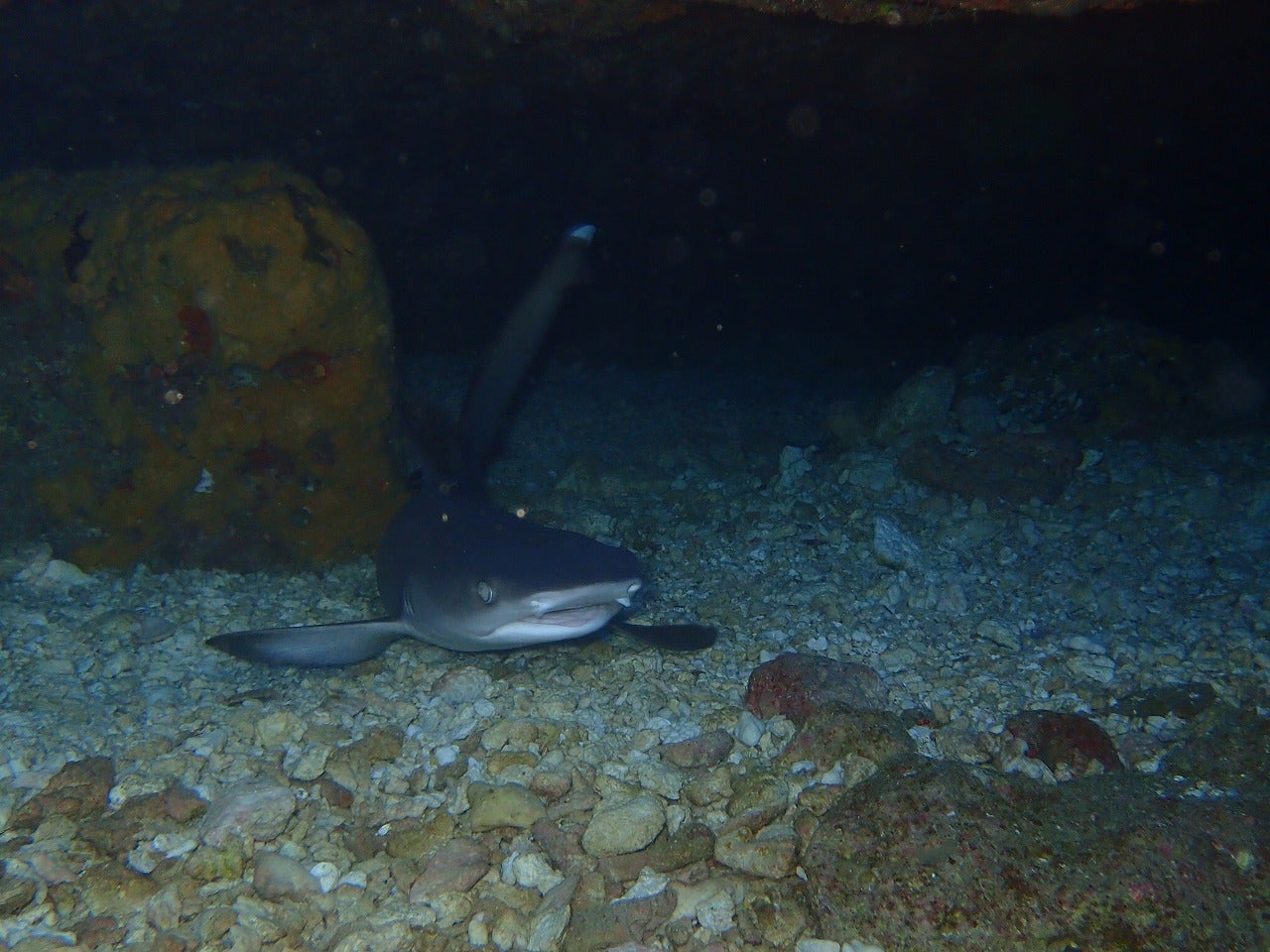 And tiny sea horse
We done good 3 dives here .
Thank you for diving with us , Dick .
Unfortunately the next day cancel but we are looking forward about next time .
Please contact us , and go to Yonaguni Island together !!!
See you soon !!!
Thank you for reading , See you next time !
はいさい
今日はリピーターのDickさん
おとといの慶良間に行ったので 今日は恩納村でダイビングです
カメ サメ ピグミーシーホース カエルアンコウ
いろいろ見れて 地形の定番 ドリームホールも満喫できたし
楽しい3本になりました
予定が変わって 明日のダイビングは行けなくなったけど
また 遊びに来た時には ご案内しますねー
またんめんそーれ
日々精進 和顔愛語
明日は どこへ 潜ろうか。。。
TOYO
When you are planning to come Okinawa , Japan
And interested in Scuba diving
ダイビング ライセンス 沖縄だから 年中受付中!
外国人も 英語で 講習やファンダイビング 受けれます!
We have an under water tour for English speakers.
You can go Fun diving and Intro diving in Okinawa.
We have many dive sites in Okinawa.
Also we have a certification courses in English.
Okinawa Japan Kerama Islands Tonaki Aguni Yonaguni Manza Onna Dream Hole
Hedo USS EMMONS Ginowan Hammer head sharks
DEEP EMOTION DIVING SERVICE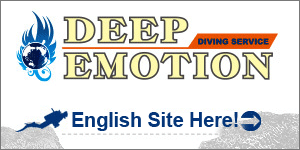 Fun diving tour for certificated divers
Intro / Discovery diving tour for no-certificated divers
Certificated course to be Scuba diver
Kerama Islands / Blue cave / Sunabe sea wall No1
Bolo point / Toilet bowl / Dream hole
USS EMMONS / Hedo air dome
Yonaguni Hammer head sharks / Under water ruins monuments
Please contact us feel free
DEEP EMOTION DIVING SERVICE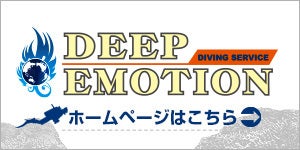 慶良間諸島 / 真栄田岬 青の洞窟 / 砂辺No1