When you are planning to come Okinawa , Japan
And interested in Scuba diving
Date : 2018 / Jun / 29
Weather : Sunny  
Wind : South East
Air temp 30.0 ℃ Water temp 27.0℃
Dive site #1 Sunabe sea wall No1 Entry 10:12 Exit 10:58 Dive time 46min
MaxDepth 18.0m AveDepth 9.2m
Dive site #2 Sunabe sea wall No1 Entry 12:07 Exit 12:37 Dive time 30min
MaxDepth 10.0 m AveDepth 6.0m
Dive site #3 Sunabe sea wall No2 Entry 14:27 Exit 15:30 Dive time 63min
MaxDepth 17.8m AveDepth 7.4m
Hisai
We started 2nd of traing day with Chiaki
Sunny day and nice visibility , good for training !!
She is a calm , relax and did everything very well .
After some skill training , we enjoyed fun diving .
Big
blue emperor is friendly ,swim with us long time
Octopus is shy
The family of Anemone fish
Many kind of Sea rabbits .
Great day with Chiaki , thank you .
We dove 3 time today , it's not hard because getting used to .
Tomorro we will go to kerama Isalnds .
Take rest and sleep well tonight , let's enjoy to see turtles and sharks !
We will show you colorful species of marine fish .
Please join us to enjoy Okinawan diving !!
Thank you for reading , See you next time !
はいさい
今日は 昨日に続き CHIAKIちゃんと 講習です
穏やかで天気の良い砂辺NO1で いざ 海へ!
まぁ スキルに関しては問題なし
ささっと終わらせて 水中散歩です
大きなフエダイや タコ 
ウミウシもちらほら見て
3本目は かなりロングダイブしちゃいました(笑)
という訳で 無事に終了です
明日は慶良間 カメやサメに会えるようにがんばりましょう
またんめんそーれ
日々精進 和顔愛語
明日は どこへ 潜ろうか。。。
TOYO
When you are planning to come Okinawa , Japan
And interested in Scuba diving
ダイビング ライセンス 沖縄だから 年中受付中!
外国人も 英語で 講習やファンダイビング 受けれます!
We have an under water tour for English speakers.
You can go Fun diving and Intro diving in Okinawa.
We have many dive sites in Okinawa.
Also we have a certification courses in English.
Okinawa Japan Kerama Islands Tonaki Aguni Yonaguni Manza Onna Dream Hole
Hedo USS EMMONS Ginowan Hammer head sharks
DEEP EMOTION DIVING SERVICE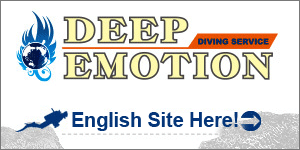 Fun diving tour for certificated divers
Intro / Discovery diving tour for no-certificated divers
Certificated course to be Scuba diver
Kerama Islands / Blue cave / Sunabe sea wall No1
Bolo point / Toilet bowl / Dream hole
USS EMMONS / Hedo air dome
Yonaguni Hammer head sharks / Under water ruins monuments
Please contact us feel free
DEEP EMOTION DIVING SERVICE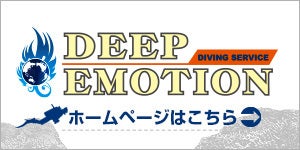 慶良間諸島 / 真栄田岬 青の洞窟 / 砂辺No1