Date : 2018 / Jun / 14
Weather : Rain
Wind : North South West East in Storm
Air temp 28.0℃ Water temp 25.6℃
Dive site #1 Yamada @ Onna village
Dive site #2 Blue cave @ cape Maeda
Hisai
Today we went to Intro diving with team Singapore !!
Despite the typhoon arriving , we went to under water world with 5 kids .
We had time to learn how to scuba diving .
Some of them had experience of scuba diving before .
But teaching again for safety and enjoy .
In the water , everybody very nice !!
Very happy with 5 kids , 10yo , 12yo , 13yo .
Super young divers here !!!
Of course 2 mothers did , relax and smiles ! Yay!!
We enjoyed 2 times diving and happy birth day party too .
Happy Birth Day for IVY !!!
Thank you for comig and diving with us .
The plan cahnged many times because typhoon .
However everybody kept good smile and safety diving .
We really show you beautiful kerama Islands next time !!
We're looking forward to go diving again and show you turtles .
Keep n touch and see you soon !  
Thank you for reading , See you next time !
はいさい
今日はシンガポールからお越しの7人組 うちお子様5名
台風で 海況も良くないけれども なんと2回も潜ってきましたーー
初めてじゃない人もいたけども
安全のために 復習も兼ねて しっかりと練習して
いざ 海へ
入ってしまえば みんな上手!
山田ポイントで 餌付けしたり 真栄田ポイントで洞窟入ったり
そして IVYさんの 誕生日パーティも 
無事に水中でできましたー
朝から 予定変更しまくりで 大変でしたけど
みんな ずっと笑顔で 安全に潜れて 本当に良かったー
次回こそ 慶良間でみんなで遊びましょう
おまちしてまーす!
またんめんそーれ
日々精進 和顔愛語
明日は どこへ 潜ろうか。。。
TOYO
ダイビング ライセンス 沖縄だから 年中受付中!
外国人も 英語で 講習やファンダイビング 受けれます!
We have an under water tour for English speakers.
You can go Fun diving and Intro diving in Okinawa.
We have many dive sites in Okinawa.
Also we have a certification courses in English.
Okinawa Japan Kerama Islands Tonaki Aguni Yonaguni Manza Onna Dream Hole
Hedo USS EMMONS Ginowan Hammer head sharks
DEEP EMOTION DIVING SERVICE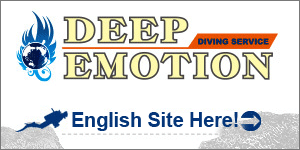 Fun diving tour for certificated divers
Intro / Discovery diving tour for no-certificated divers
Certificated course to be Scuba diver
Kerama Islands / Blue cave / Sunabe sea wall No1
Bolo point / Toilet bowl / Dream hole
USS EMMONS / Hedo air dome
Yonaguni Hammer head sharks / Under water ruins monuments
Please contact us feel free
DEEP EMOTION DIVING SERVICE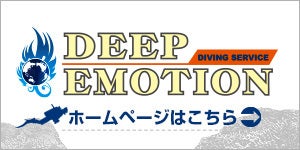 慶良間諸島 / 真栄田岬 青の洞窟 / 砂辺No1