When you are planning to come Okinawa , Japan
And interested in Scuba diving
Date : 2018 / Jun / 23
Weather : Sunny  
Wind : South West
Air temp 29.0 ℃
Dive site #1 The blue cave at cape Maeda
Hisai
Today we went to blue cave snorkling tour with Akiko Atsuko Katsuko and Tomo .
The cape Maeda is very busy , about 0900 am , the parking place is full .
Inside cave is also many people , much than fish , hahahaha .
But we enjoyed all place .
Out of cave , feeding fish .
Katusko , she was nervous a littke bit before .
But she swam very well .
The sisters are twins .
Atsuko , She did Intro diving at Ishigaki Island .
So no problem about snorkling too .
Akiko , she also swam very well , only once she reached the 5m depth by skin diving .
Her ear drum is good !
The most famous point
We enjoyed snorkling over 1 hour , I worry about they get tired .
However everybody said that still want to be here .
What a tough ladies they are !!
So we promised that they come back and take a certificate course of Scuba diving .
I'm looking forward to diving with you .
See you soon !!
Thank you for reading , See you next time !
はいさい
今日は TOMOちゃんの紹介で 長崎県人3名様
石垣島帰りのみなさんは 飛行機乗る直前まで 海に入りたいと
本島でもスノーケルツアーに参加してくれました
少し緊張気味のKATSUKOさんも 海に入れば全く問題なく
上手に泳いでました
ATSUKOちゃんもAKIKOちゃんも スキンダイビングするくらい
がんがん泳いで 魚と戯れてくれました
あれ? TOMOちゃんの写真が。。。
ごめーんなさい(笑)
という訳で 軽く一時間以上 海に入ってたけど
まだまだ物足りない4名でした
次は ダイビングのライセンス講習ですね
料金倍の予算で  お待ちしてます 
 
またんめんそーれ
日々精進 和顔愛語
明日は どこへ 潜ろうか。。。
TOYO
When you are planning to come Okinawa , Japan
And interested in Scuba diving
ダイビング ライセンス 沖縄だから 年中受付中!
外国人も 英語で 講習やファンダイビング 受けれます!
We have an under water tour for English speakers.
You can go Fun diving and Intro diving in Okinawa.
We have many dive sites in Okinawa.
Also we have a certification courses in English.
Okinawa Japan Kerama Islands Tonaki Aguni Yonaguni Manza Onna Dream Hole
Hedo USS EMMONS Ginowan Hammer head sharks
DEEP EMOTION DIVING SERVICE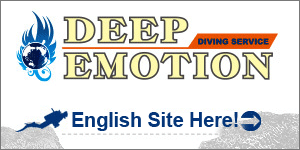 Fun diving tour for certificated divers
Intro / Discovery diving tour for no-certificated divers
Certificated course to be Scuba diver
Kerama Islands / Blue cave / Sunabe sea wall No1
Bolo point / Toilet bowl / Dream hole
USS EMMONS / Hedo air dome
Yonaguni Hammer head sharks / Under water ruins monuments
Please contact us feel free
DEEP EMOTION DIVING SERVICE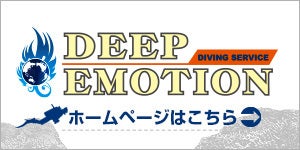 慶良間諸島 / 真栄田岬 青の洞窟 / 砂辺No1