Date : 2018 / Mar / 31
Weather : Night  Rain
Wind : North West
Air temp 24.0 ℃ Water temp 27.3℃
Dive site #1 Sunabe Sea Wall No1 Entry 19:35 Exit 20:14 Dive time 39min
MaxDepth 6.0m AveDepth 2.7m
Dive site #2 Sunabe Sea Wall No1 Entry 21:31 Exit 21:45 Dive time 14min
MaxDepth 5.3m AveDepth 3.2m
Dive site #3 Sunabe Sea Wall No1 Entry 21:58 Exit 22:53 Dive time 55min
MaxDepth 5.2m AveDepth 3.5m
Hisai
Special event ! Coral Spawning !!
Only a few days of 1 year , you can see this event .
Very very rare and hard to get this .
Because no one knows correct schedule of spawning .
This night , sea condition was not perfect .
According to experience and observation 
we expected the coral spawning is tonight !!
So we dicided to go night diving with 3 Instructors to keep safe .
Our opinion is correct !!!
Most of corals had many pink egges !!!
The start of spawning , the picture looks like snow in the water .
But actually strong current , swinging . Hahahaha .
Only 30min , it's done . We enjoyed special time , special scenery .
Some corals still keep egges , we guess .
We have a chance of coral spawning in this year .
No guarantee but we want to show this event for you .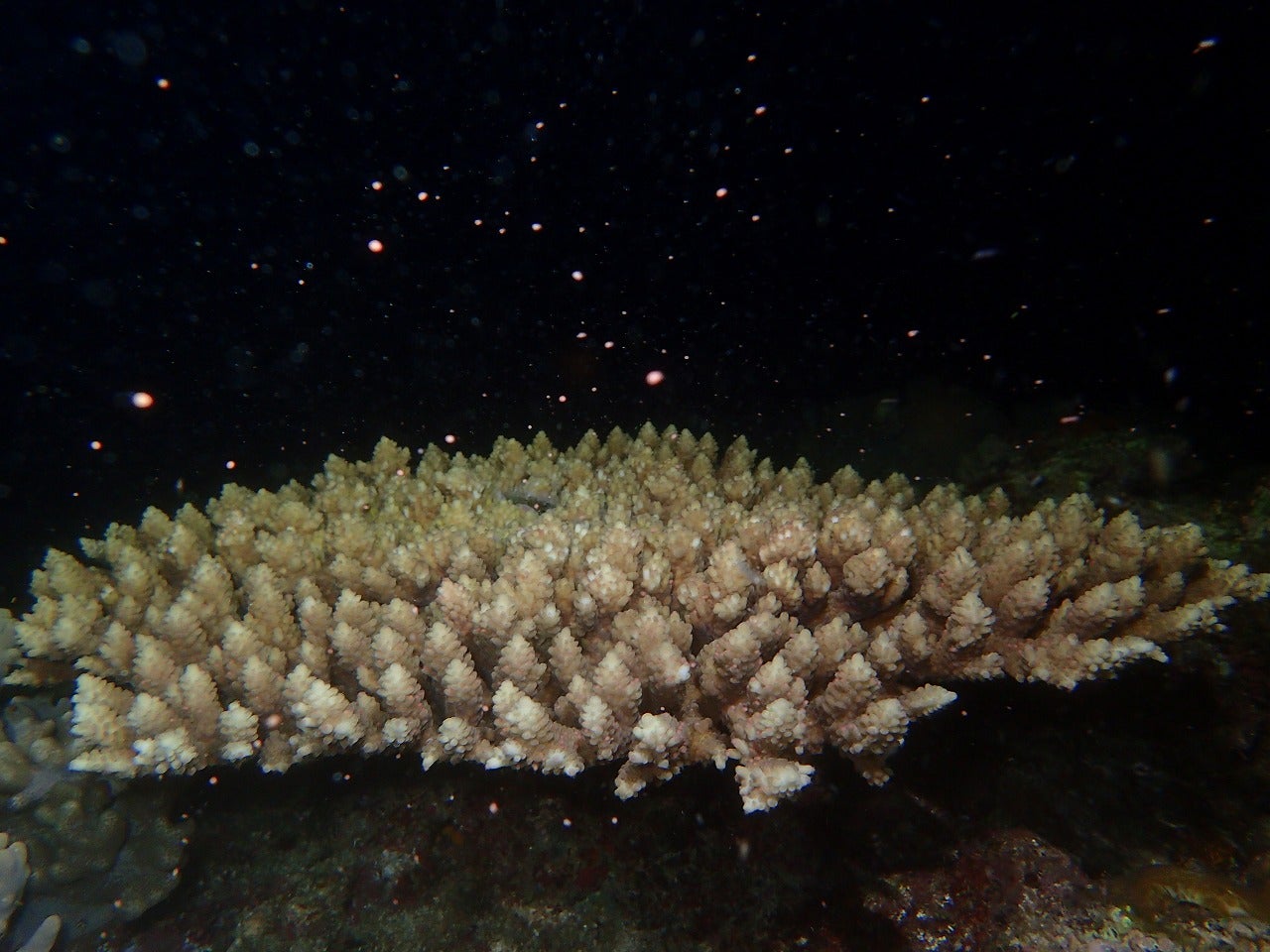 At last
Special thanks for
Yukiho @ αDive
and
Mitsu @ Mana enjoy diving
and more @ Sunabe .
They dived every night and were Observing the corals .
The ramen made us feel so hot after long long diving .
Thank you for reading , See you next time !
はいさい
綺麗な海に囲まれた沖縄で 一年に数日だけ行われる
特別なイベント サンゴの産卵
スケジュールが読めないこのイベント
今年も無事に見れました!
天候はここ数日で一番最悪(笑)
それでも 予想は今夜ドンピシャ
明日から 更に海況は悪くなり それこそ 見れなくなる
という訳で イントラ3人 お互いの安全第一に行ってきました
水中は 流れもあるし 揺れもあるし 大変なコンディションでしたが
予想通り 産卵してくれました!!!
いやー 良かった良かった!!
限られた日程で 限られた時間で 見れる特別な景色は
あっという間に 終了
また来年に思いを馳せ 3人ラーメン食って帰りました(笑)
追記
もしかしたら 産み残しが あるかも?!
もう少し この夜活は続きますー
またんめんそーれ
日々精進 和顔愛語
明日は どこへ 潜ろうか。。。
TOYO
The season for AGUNI Island .
Bigeyed trevally tornado !!
If you are diver and in Okinawa main land , you have to go there with us .
It's amazing dive site .
You need skills about Advanced lisence , good ear equalizing , swim fast and long way and good neutral buoyancy .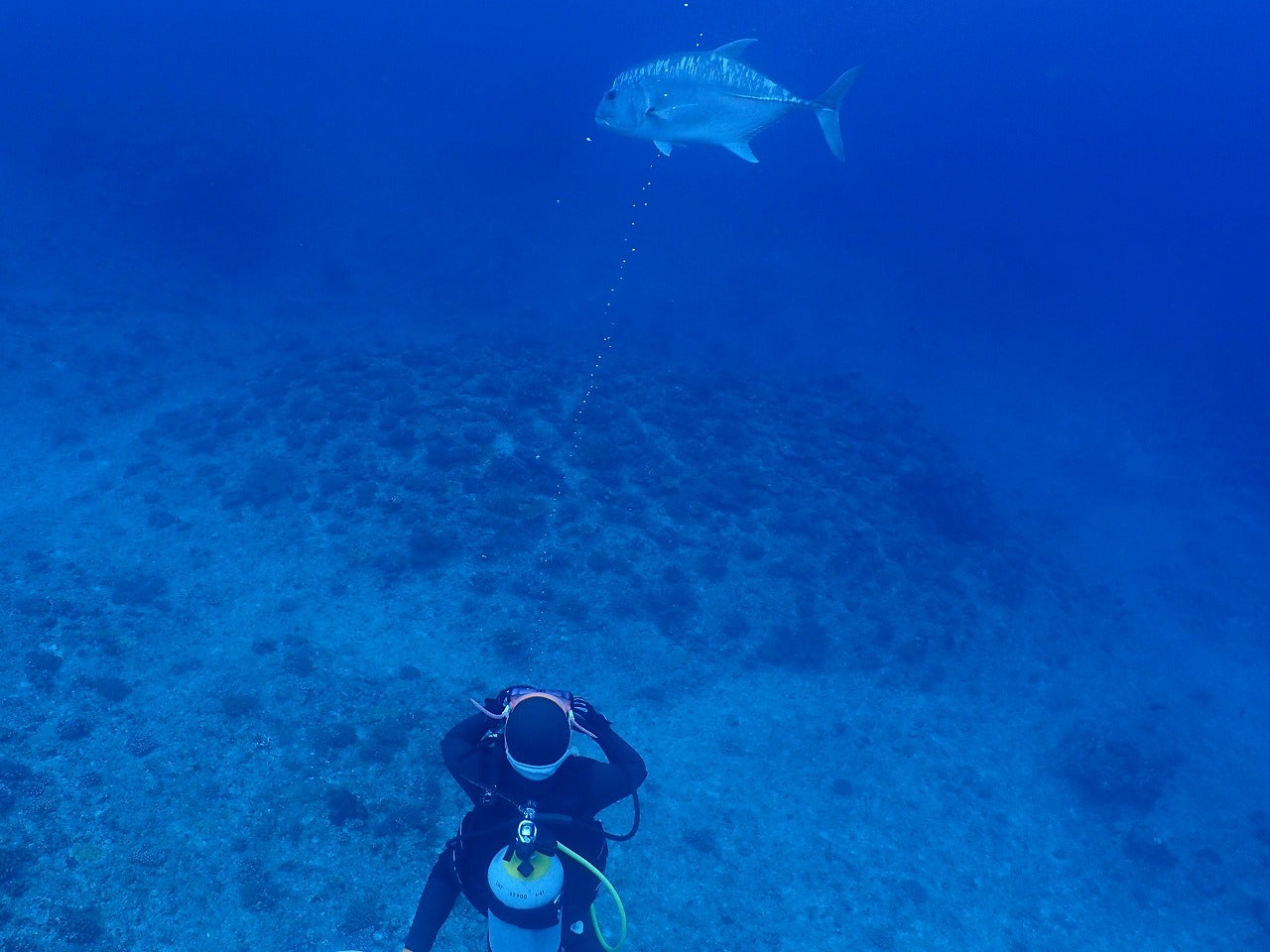 We are going here around April to June .
Please contact us ASAP .
Send us message :
dive@deep-emotion.jp
ダイビング ライセンス 沖縄だから 年中受付中!
外国人も 英語で 講習やファンダイビング 受けれます!
We have an under water tour for English speakers.
You can go Fun diving and Intro diving in Okinawa.
We have many dive sites in Okinawa.
Also we have a certification courses in English.
Okinawa Japan Kerama Islands Tonaki Aguni Yonaguni Manza Onna Dream Hole
Hedo USS EMMONS Ginowan Hammer head sharks
DEEP EMOTION DIVING SERVICE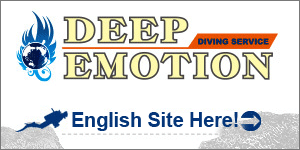 Fun diving tour for certificated divers
Intro / Discovery diving tour for no-certificated divers
Certificated course to be Scuba diver
Kerama Islands / Blue cave / Sunabe sea wall No1
Bolo point / Toilet bowl / Dream hole
USS EMMONS / Hedo air dome
Yonaguni Hammer head sharks / Under water ruins monuments
Please contact us feel free
DEEP EMOTION DIVING SERVICE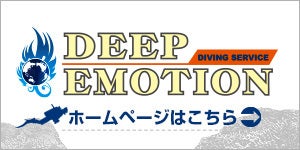 慶良間諸島 / 真栄田岬 青の洞窟 / 砂辺No1