Date : 2017 / Dec / 22
Weather : Sunny Wind : North East
Air temp 19.0 ℃ Water temp 22.6 ℃
Dive site #1 MIzugama north steps @ Kadena
Entry 16:30 Exit 17:14 Dive time 44min MaxDepth 11.8m AveDepth 7.6m
Hisai
Today we start certificate course with Dean from Iwakuni , Hiroshima , Japan .
In the course , we go to 4 or 5 dives for training and study academic about diving and Ocean and etc .
He took an e-learning study academic , so he studied before coming Okinawa by himself
Just quick review and went to beach !!
He is from England so water tmp is summer for him , he enjoyed diving training .
And he finished all skills easy and fun .
Also enjoyed going through the caves and watching the various fish .
Today is very fine and tomorrow would be same , good weather for diving .
In winter the weather be bad easy . He is very lucky guy !!!
So we will go to Kerama Islands with his friend .
Hope shraks and turtles wait us .
Dean , ready for training . See you tomorrow !!!
Thank you for reading , See you next time !
はいさい
今日は イングランドからお越しのDEANさん
水温は むこうの夏と同じらしくて 沖縄の冬は快適みたい
最近 海が荒れる日々が続いてたけど 彼が潜る予定の
二日間は 最高にいい天気 すごいラッキー!!
トレーニングも順調に済んで 洞窟くぐったり いろんな魚みたりで
楽しく潜りました
明日は 友達も増えて 慶良間諸島で トレーニングです
夜はゆっくりして 明日もがんばりましょう!!
またんめんそーれ
日々精進 和顔愛語
明日は どこへ 潜ろうか。。。
TOYO
ダイビング ライセンス 沖縄だから 年中受付中!
外国人も 英語で 講習やファンダイビング 受けれます!
We have an under water tour for English speakers.
You can go Fun diving and Intro diving in Okinawa.
We have many dive sites in Okinawa.
Also we have a certification courses in English.
Okinawa Japan Kerama Islands Tonaki Aguni Yonaguni Manza Onna Dream Hole
Hedo USS EMMONS Ginowan Hammer head sharks
DEEP EMOTION DIVING SERVICE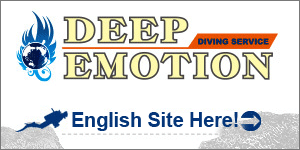 Fun diving tour for certificated divers
Intro / Discovery diving tour for no-certificated divers
Certificated course to be Scuba diver
Kerama Islands / Blue cave / Sunabe sea wall No1
Bolo point / Toilet bowl / Dream hole
USS EMMONS / Hedo air dome
Yonaguni Hammer head sharks / Under water ruins monuments
Please contact us feel free
DEEP EMOTION DIVING SERVICE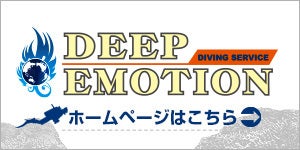 慶良間諸島 / 真栄田岬 青の洞窟 / 砂辺No1