Date : 2017 / Dec / 23
Weather : Sunny  cloudy  Wind : North East
Air temp 20.0 ℃ Water temp 23.6℃
Dive site #1 Dragon lady @ Zamami Island
Entry 10:14 Exit 10:59 Dive time 45min MaxDepth 18m AveDepth 11m
Dive site #2 SANTORA @ Tokashiki Island
Entry 11:49 Exit 12:35 Dive time 46min MaxDepth 16m AveDepth 9m
Dive site #3 PARAISO @ Mae Island
Entry 14:04 Exit 14:39 Dive time 35min MaxDepth 18m AveDepth 14m
Hisai
Today we went to Kerama Islands , it's famous for sharks and turtles .
The divers are Dean and Sophie .
Dean is still student , Sophie is certificated diver .
So his last traininig and her fun diving with shark and turtles !!
Santa Claus scuba diving with Blue sea turtle .
Sophie is first time diving with us , so happy !!!
Hawksbill turtle .
Dean did trainingi diving with NEMO .
I like Mohawk Nemo , Yellow clownfish .
Last dive is drift diving , it's very very fast .
And we met sharks , he swimming aroud us for a while !!!
So exciting !!!
How is OKinawa diving ? Have a fun ?
Congratulations Dean !! You completed all training .
Now you are real diver !! Enjoy all over the world !!!
Thank you for Sophie , I'm looking forward to go diving with you , John and Steve .
Please come back Okinawa next summer !!!
And Merry Xmas from Okinawa for all divers dive with us before !!!
Thank you for reading , See you next time !
はいさい
今日は 昨日に続いて Dean 、そして一緒に来てくれたSophieと
慶良間諸島で ダイビングです
サメと亀 綺麗なサンゴや魚影みながら ライセンス講習最終日です
そして せっかくなので サンタの帽子付き
沖縄のいい思い出になったなら 嬉しいです
Dean 無事にすべてのミッション終えて 卒業です
世界中でダイビングを楽しんでね
Sophie 紹介してくれたJOHNとSTEVEにもよろしく伝えてね
みんなでいつか一緒にもぐろうね!!
またの お越し おまちしてまーす
またんめんそーれ
日々精進 和顔愛語
明日は どこへ 潜ろうか。。。
TOYO
ダイビング ライセンス 沖縄だから 年中受付中!
外国人も 英語で 講習やファンダイビング 受けれます!
We have an under water tour for English speakers.
You can go Fun diving and Intro diving in Okinawa.
We have many dive sites in Okinawa.
Also we have a certification courses in English.
Okinawa Japan Kerama Islands Tonaki Aguni Yonaguni Manza Onna Dream Hole
Hedo USS EMMONS Ginowan Hammer head sharks
DEEP EMOTION DIVING SERVICE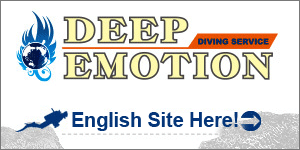 Fun diving tour for certificated divers
Intro / Discovery diving tour for no-certificated divers
Certificated course to be Scuba diver
Kerama Islands / Blue cave / Sunabe sea wall No1
Bolo point / Toilet bowl / Dream hole
USS EMMONS / Hedo air dome
Yonaguni Hammer head sharks / Under water ruins monuments
Please contact us feel free
DEEP EMOTION DIVING SERVICE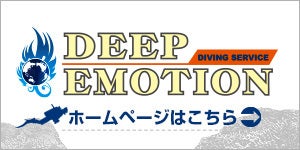 慶良間諸島 / 真栄田岬 青の洞窟 / 砂辺No1