Date : 2018 / Mar / 25 Weather : Sunny and cloudy
Wind : South East Air temp 22.0 ℃ Water temp 21.0 ℃
Hisai
Today we went to Into diving with HIRO , He is a traveller .
He is from Hokkaido , most north of Japan , now he is in most south of Japan .
Before come to Okinawa he used to live in Australia .
And next day he will go to Canada from Okinawa via Tokyo .
So he lives in travel now , good traveller .
And friend's friend is my friend , it's a small world .
Then we went to blue cave together !
He had a diving experience long time ago .
We wish he has a great and safe trip for next stage !
And tell us your new interesting story !!
Se you soon !!
Thank you for reading , See you next time !
はいさい
今日は HIRO君と青の洞窟で体験ダイビングです
彼は北海道出身 今は沖縄
去年はオーストラリアに住んでて この後カナダに住む予定
そう まさに旅人 いいなぁ
俺も旅人になりたい(笑)
友達の友達は みな友達
いちゃりばちょーでー って事で 一緒に潜りにきました
HIRO君 昔に潜ったことあるとかで あっという間に
上手におよぎだしました
魚の群れ見て 餌付けして 洞窟探検して
喜んでもらえたかな?
次会うときには またカナダのおもしろ旅行記聞かせてね
またんめんそーれ
日々精進 和顔愛語
明日は どこへ 潜ろうか。。。
TOYO
The season for AGUNI Island .
Bigeyed trevally tornado !!
If you are diver and in Okinawa main land , you have to go there with us .
It's amazing dive site .
You need skills about Advanced lisence , good ear equalizing , swim fast and long way and good neutral buoyancy .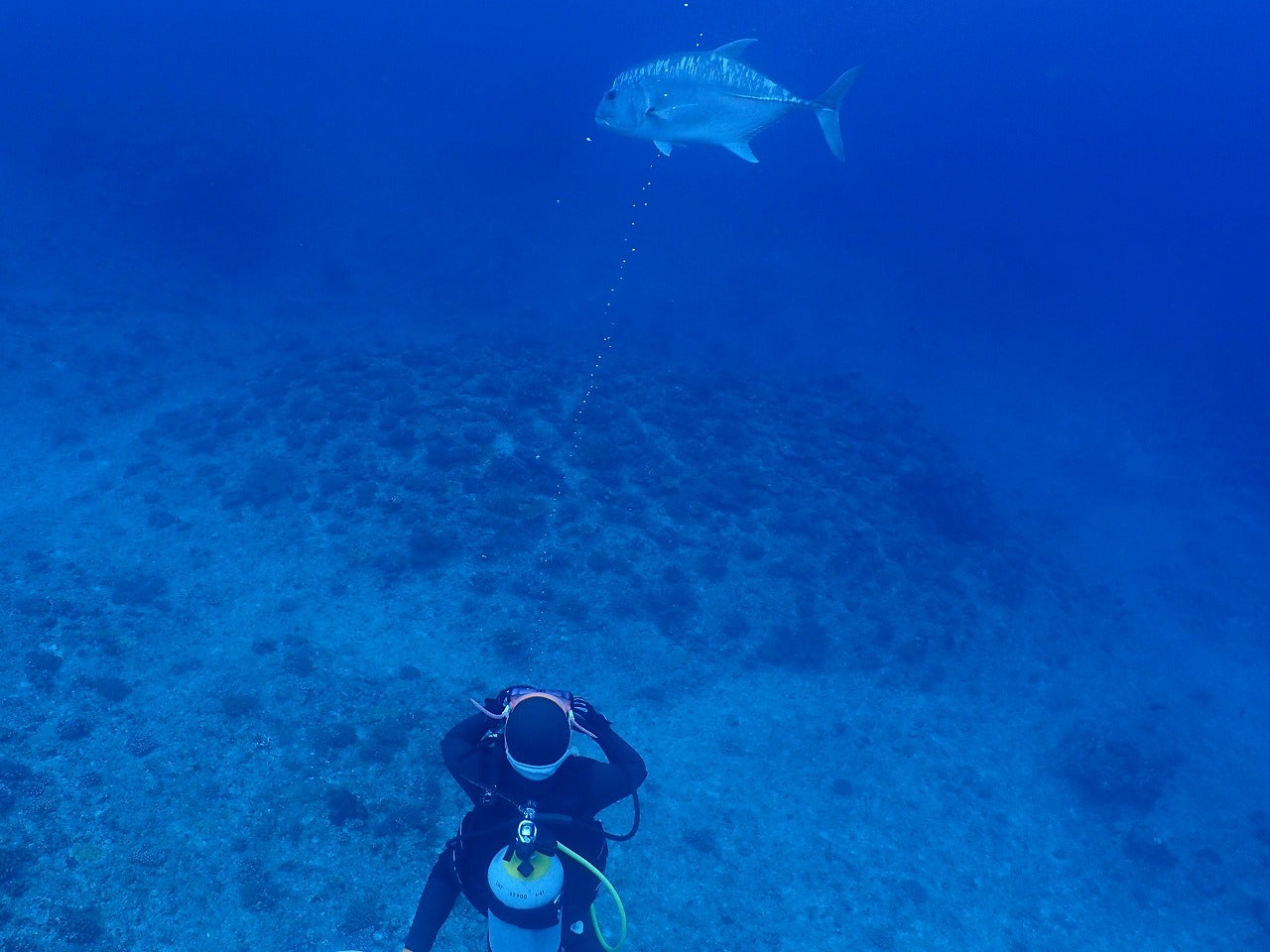 We are going here around April to June .
Please contact us ASAP .
Send us message :
dive@deep-emotion.jp
ダイビング ライセンス 沖縄だから 年中受付中!
外国人も 英語で 講習やファンダイビング 受けれます!
We have an under water tour for English speakers.
You can go Fun diving and Intro diving in Okinawa.
We have many dive sites in Okinawa.
Also we have a certification courses in English.
Okinawa Japan Kerama Islands Tonaki Aguni Yonaguni Manza Onna Dream Hole
Hedo USS EMMONS Ginowan Hammer head sharks
DEEP EMOTION DIVING SERVICE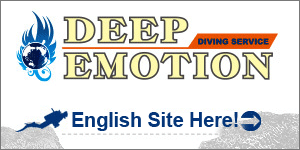 Fun diving tour for certificated divers
Intro / Discovery diving tour for no-certificated divers
Certificated course to be Scuba diver
Kerama Islands / Blue cave / Sunabe sea wall No1
Bolo point / Toilet bowl / Dream hole
USS EMMONS / Hedo air dome
Yonaguni Hammer head sharks / Under water ruins monuments
Please contact us feel free
DEEP EMOTION DIVING SERVICE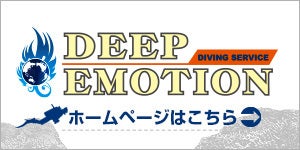 慶良間諸島 / 真栄田岬 青の洞窟 / 砂辺No1