Date : 2018 / Mar / 26
Weather : Sunny  
Wind : South East
Air temp 22.0℃ Water temp 22.0℃
Hisai
Today we went to Intro diving with 3 French guys .
Mes and Floki had experience Intor diving before .
It's first time for Kamel .
Before diving , learning how to Intor diving .
And exciting for beautiful ocean !
They don't mind how heavy tank and gears and 100 steps .
Start from shallow water and getting deep .
Everybody very nice !
Swimming like fish
Enjoy the blue cave and feeding fish and free from gravity
Good sea condition and nice weather !!
Thank you for Mes , Floki and Kamel
We hope you had a good memories with us
I will take you to air port tomorrow morning .
Don't over sleep and miss the airplane !
See you tomorrow!!
Thank you for reading , See you next time !
はいさい
今日は フランスからお越しの3人とダイビング
二人は 経験者で 一人だけ初体験
復習も兼ねて しっかり講習して
いざ海へ
3人共上手に泳ぐ泳ぐ
青の洞窟 餌付け 中性浮力という 重力からの解放
寒さにも強くて 制限時間いっぱい遊びました
今日はありがとうございました
明日は空港行くついでに 送ることになったけど
寝坊しないようにね
また 明日ー
またんめんそーれ
日々精進 和顔愛語
明日は どこへ 潜ろうか。。。
TOYO
The season for AGUNI Island .
Bigeyed trevally tornado !!
If you are diver and in Okinawa main land , you have to go there with us .
It's amazing dive site .
You need skills about Advanced lisence , good ear equalizing , swim fast and long way and good neutral buoyancy .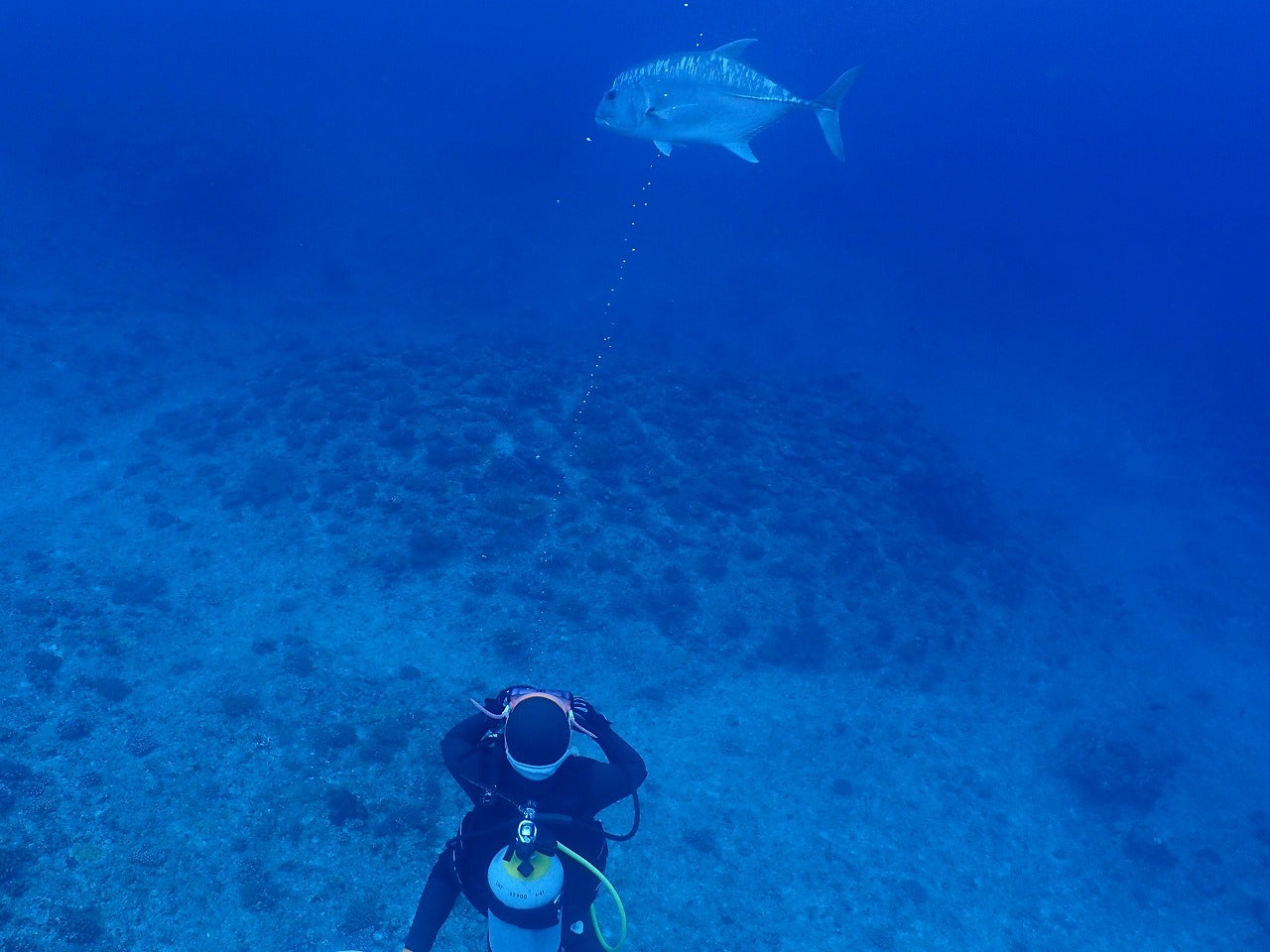 We are going here around April to June .
Please contact us ASAP .
Send us message :
dive@deep-emotion.jp
ダイビング ライセンス 沖縄だから 年中受付中!
外国人も 英語で 講習やファンダイビング 受けれます!
We have an under water tour for English speakers.
You can go Fun diving and Intro diving in Okinawa.
We have many dive sites in Okinawa.
Also we have a certification courses in English.
Okinawa Japan Kerama Islands Tonaki Aguni Yonaguni Manza Onna Dream Hole
Hedo USS EMMONS Ginowan Hammer head sharks
DEEP EMOTION DIVING SERVICE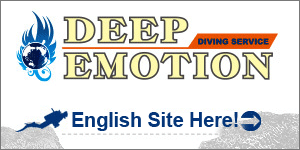 Fun diving tour for certificated divers
Intro / Discovery diving tour for no-certificated divers
Certificated course to be Scuba diver
Kerama Islands / Blue cave / Sunabe sea wall No1
Bolo point / Toilet bowl / Dream hole
USS EMMONS / Hedo air dome
Yonaguni Hammer head sharks / Under water ruins monuments
Please contact us feel free
DEEP EMOTION DIVING SERVICE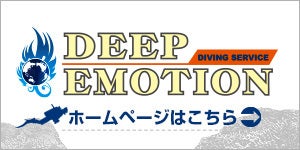 慶良間諸島 / 真栄田岬 青の洞窟 / 砂辺No1