Date : 2018 / Mar / 22
Weather : Sunny  Wind : North West
Air temp 22.0℃ Water temp 22.0℃
Dive site #1 Red Beach Entry 9:50 Exit 11:03 Dive time 73min
MaxDepth 11m AveDepth 5.6m
Dive site #2 Red Beach Entry 12:07 Exit 13:20 Dive time 73min
MaxDepth 12.6m AveDepth 9.6m
Hisai
Today we went to macro diving with Kei at Red beach / Kin beach .
It's time to look for
Nudibranchi .




Now , easy and many
Nudibranchi at Red beach .
Visibility is not good .
I used to think that this dive site is not fun .
But now I love here .
1 dive over 1 hour .
We can found many many macro stuff .
And good training for nutral bouyancy .
Because this dive site is sandy and bottom mud .
If you are bad fin kick .
You will lost your friend easy .
Mud makes visibility very bad .
Please check your skills again .
I will be back and try to find new one !!
Thank you for reading , See you next time !
はいさい
今日は Keiちゃんと 金武ビーチでマクロ三昧
この時期の金武は楽しいですね
そんなに混雑してないし HOTシャワー浴びたい放題
ウミウシパラダイス万歳!
またんめんそーれ
日々精進 和顔愛語
明日は どこへ 潜ろうか。。。
TOYO
The season for AGUNI Island .
Bigeyed trevally tornado !!
If you are diver and in Okinawa main land , you have to go there with us .
It's amazing dive site .
You need skills about Advanced lisence , good ear equalizing , swim fast and long way and good neutral buoyancy .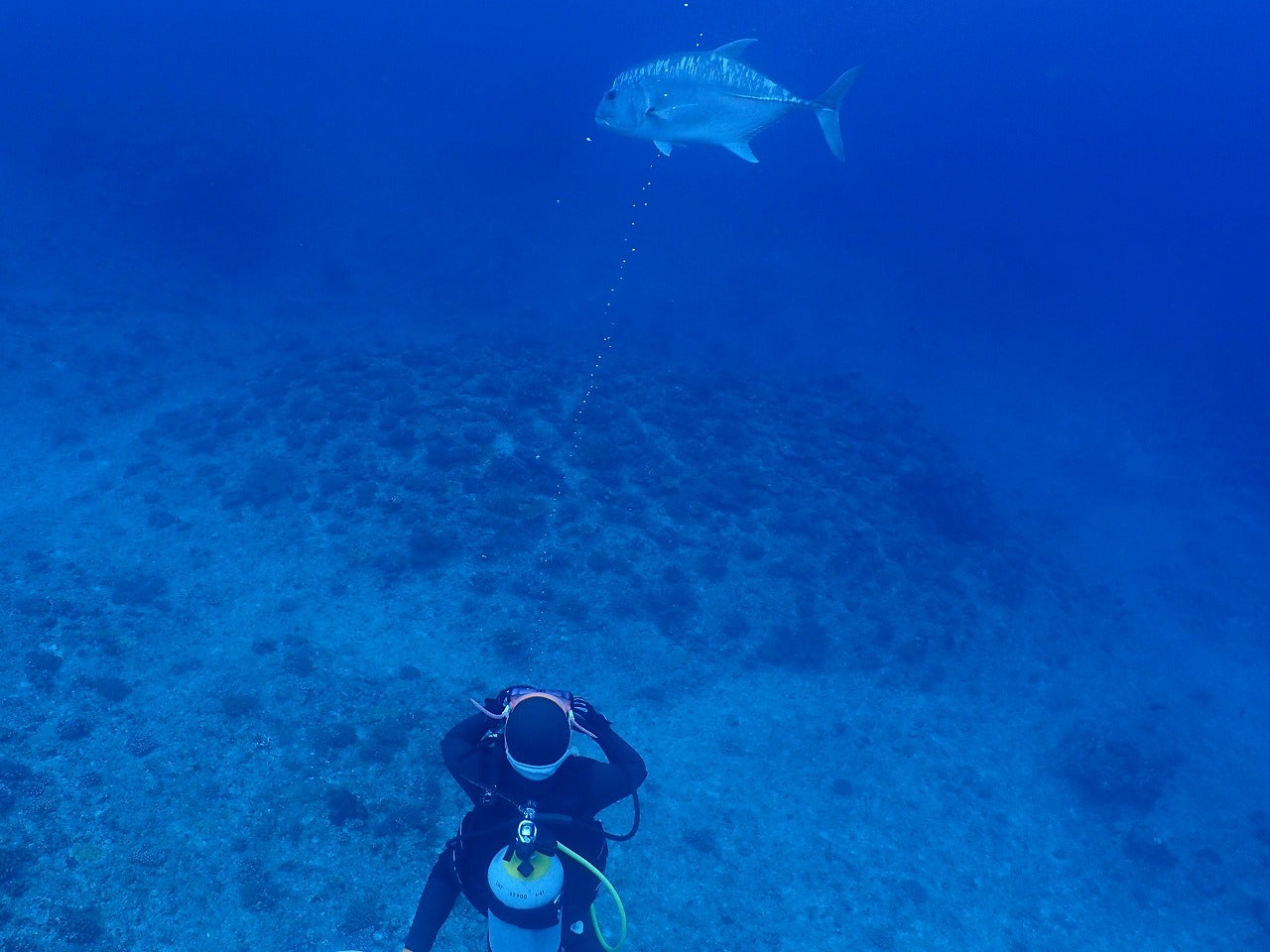 We are going here around April to June .
Please contact us ASAP .
Send us message :
dive@deep-emotion.jp
ダイビング ライセンス 沖縄だから 年中受付中!
外国人も 英語で 講習やファンダイビング 受けれます!
We have an under water tour for English speakers.
You can go Fun diving and Intro diving in Okinawa.
We have many dive sites in Okinawa.
Also we have a certification courses in English.
Okinawa Japan Kerama Islands Tonaki Aguni Yonaguni Manza Onna Dream Hole
Hedo USS EMMONS Ginowan Hammer head sharks
DEEP EMOTION DIVING SERVICE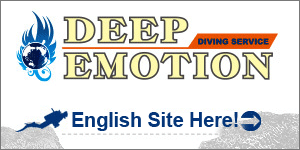 Fun diving tour for certificated divers
Intro / Discovery diving tour for no-certificated divers
Certificated course to be Scuba diver
Kerama Islands / Blue cave / Sunabe sea wall No1
Bolo point / Toilet bowl / Dream hole
USS EMMONS / Hedo air dome
Yonaguni Hammer head sharks / Under water ruins monuments
Please contact us feel free
DEEP EMOTION DIVING SERVICE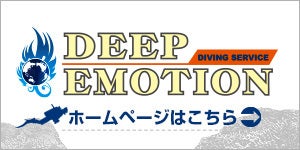 慶良間諸島 / 真栄田岬 青の洞窟 / 砂辺No1