Date : 2018 / Jan / 3
Weather : Sunny   Wind : North East
Air temp 21.0 ℃ Water temp 22.2 ℃
Dive site #1 Kadena north step @ Mizugama
We start new certificate course
2018
We will start certificate course anytime and manytimes.
A memorial first time with Kyle and Lisa from New York and Tokyo .
We studied the Physics about Air and water , 3 position of bouyancy ,
how to use B.C.D control and ear equalizing before got water .
So we were going to Beach diving !
At shallow water ( 1m depth ) , they did basic training and many time .
We need to get used to breath in the water , it's most important and different thing .
After that we went to deep water ( 2.5m - 3.0m )
Good training for ear equalizing and make balance .
We completed 1st day training .
2 of thme are very well and enjoyed the new world .
So I'm exciting for next day .
Kyle , Lisa . Tomoroow we are going to different place .
I will show you colorful coral , many fish .
Sleep well and ready for next traininig!!
Thank you for reading , See you next time !
はいさい
今日は2018年 最初のライセンス講習です
生徒はニューヨークから来てるKYLE と 東京からきてるLISA の2人
最初に 中性浮力や BCDの操作方法 水圧や大気圧に関する物理学
そして 重要な耳抜きについて 学習したら
いざ! 水中世界へ!
二人とも 呼吸方法になれて 耳抜きもうまくできて
浅い所から 少し深い所まで 問題なしに潜れました
これにて 明日から深い所へ行けますね
場所を変えて 綺麗なサンゴや魚がいっぱいいる所へ
今日はゆっくり休んで 明日もがんばりましょう!!
またんめんそーれ
日々精進 和顔愛語
明日は どこへ 潜ろうか。。。
TOYO
ダイビング ライセンス 沖縄だから 年中受付中!
外国人も 英語で 講習やファンダイビング 受けれます!
We have an under water tour for English speakers.
You can go Fun diving and Intro diving in Okinawa.
We have many dive sites in Okinawa.
Also we have a certification courses in English.
Okinawa Japan Kerama Islands Tonaki Aguni Yonaguni Manza Onna Dream Hole
Hedo USS EMMONS Ginowan Hammer head sharks
DEEP EMOTION DIVING SERVICE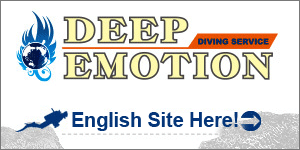 Fun diving tour for certificated divers
Intro / Discovery diving tour for no-certificated divers
Certificated course to be Scuba diver
Kerama Islands / Blue cave / Sunabe sea wall No1
Bolo point / Toilet bowl / Dream hole
USS EMMONS / Hedo air dome
Yonaguni Hammer head sharks / Under water ruins monuments
Please contact us feel free
DEEP EMOTION DIVING SERVICE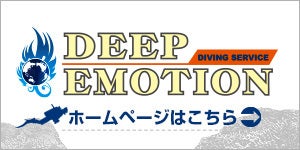 慶良間諸島 / 真栄田岬 青の洞窟 / 砂辺No1