Date : 2018 / Jan / 4
Weather : Sunny   Wind : North West
Air temp 20.0℃ Water temp 22.2℃
Dive site #1 Sunabe Sea wall Entry 9:11 Exit 9:59 Dive time 48min
MaxDepth 9.0m AveDepth 4.0m
Dive site #2 Sunabe Sea wall Entry 10:51 Exit 11:27 Dive time 36min
MaxDepth 18.0m AveDepth 10.0m
Dive site #3 Sunabe Sea wall Entry 12:44 Exit 13:22 Dive time 38min
MaxDepth 8.0m AveDepth 6.0m
Hisai
Today we went to training diving at Sunabe sea wall .
The divers are same from Yesterday .
Kyle and Lisa .
Today's goal!
is
Enjoy !
and get
DEEP !
1st diving , we need to check ear equalizing beause we will go to 18m depth .
So control bouyancy position by myself and think down very very slowly .
Lisa felt difficult keep balance all day. Her body wants to straihgt up .
Kyle changed the mask , cant see his eyes .
Looks cool !
2nd dive , we went to 18m depth and try nutral bouyancy at bottom .
They feel difficult to keep bouyancy and balance .
But looks like very nice .
on the way back to beach , we saw the Nemo !
2 dives made us very cold , so we chose hot Okinawa Soba restaurant
It's yammy !!
And we started for 3rd dive .
In the water , you should be stay near buddy while you do something .
Total 3 dives , almost 120min . Good diving today !
We completed today , they are very nice
and I can take them to more ocean place .
So tomorrow we are going to Kerama Islands by diving boat .
I hope we can watch the sharks and turtles .
And complete all training !
It would be taken 1hour by boat to there .
Don't drink too much , ready for sea sick .
I'm so exciting !!
Thank you for reading , See you next time !
はいさい
今日は昨日に続いて KYLEと LISA
砂辺で講習です 今日の目標は楽しく そして 深くへ
1本目で しっかり耳抜きや 中性浮力を理解して
ゆっくり深度を下げれるようにしましょう
LISAは バランスとるのが難しくて すぐに上半身が浮いてしまいます
KYLEは マスク変えて かっこよくなりました(笑)
1本目で問題なく行けたので 2本目は いさ18mへ
ゆっくり耳抜きしながら 無事に到達 そこで中性浮力を体感
難しいと言いながらも 肺を使って上手に 浮いてました
体が冷えたので 浜屋そばであったまって 
3本目は バディシステムなど 専門的なトレーニング
水中では 1人で勝手にどこかへ 行かないようにね!
と言うわけで 2人とも上手なので 最後は 慶良間諸島でしまめしょう!
朝から慶良間です 飲み過ぎないように 準備してね
まった明日―!!  
またんめんそーれ
日々精進 和顔愛語
明日は どこへ 潜ろうか。。。
TOYO
ダイビング ライセンス 沖縄だから 年中受付中!
外国人も 英語で 講習やファンダイビング 受けれます!
We have an under water tour for English speakers.
You can go Fun diving and Intro diving in Okinawa.
We have many dive sites in Okinawa.
Also we have a certification courses in English.
Okinawa Japan Kerama Islands Tonaki Aguni Yonaguni Manza Onna Dream Hole
Hedo USS EMMONS Ginowan Hammer head sharks
DEEP EMOTION DIVING SERVICE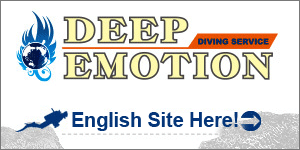 Fun diving tour for certificated divers
Intro / Discovery diving tour for no-certificated divers
Certificated course to be Scuba diver
Kerama Islands / Blue cave / Sunabe sea wall No1
Bolo point / Toilet bowl / Dream hole
USS EMMONS / Hedo air dome
Yonaguni Hammer head sharks / Under water ruins monuments
Please contact us feel free
DEEP EMOTION DIVING SERVICE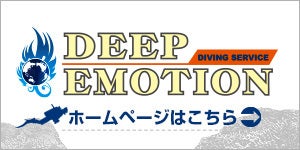 慶良間諸島 / 真栄田岬 青の洞窟 / 砂辺No1