When you are planning to come Okinawa , Japan
And interested in Scuba diving
Date : 2019 / Mar / 17
Weather : Sunny
Wind : South East
Air temp 22.5 ℃ Water temp ℃
Dive site #1 Sunabe sea wall Entry 9:18 Exit 10:05 Dive time 47min
MaxDepth 8.4m AveDepth 6.1m
Dive site #2 Sunabe sea wall Entry 11:26 Exit 12:18 Dive time 52min
MaxDepth 19.2m AveDepth 11.5m
Hisai
Today we went to fundiving at Sunabe sea wall .
With 2 girls , they joined marathon race with me before .
So chage the place , today we enjoyed the scuba diving .
ASAKA is good eye diver , so today I really thank for her .
SEN is refresh diver today , got back soon .
Over the coral garden .
The river of Indian mackerel .
Highlights of today

Very very tiny shrimp
Can you see ??
And 2 kind of seahorse
Asaka took good photoes , thanks very much .
After dive , we ate Okinawa noodle .
You must go here !!
Thank you for Asaka and Sen , I'm looking forward to go diving again .
Maybe Ishigaki island ??? Hahahaha !!!!
We will show you colorful species of marine fish .
Please join us to enjoy Okinawan diving !!
Thank you for reading , See you next time !
はいさい
今日は TOYOの 気まぐれ参加の マラソン大会で出会ったSEN
そして すっごい良い目をしてるASAKA
この2人と まったりファンダイビングです
久々というけど すっごい上手なSENちゃん
サンゴの花畑の上を 泳いで ニモに会って グルクマの群れ見て
気持ちの良い 1本目
つづいて マクロな2本目へ
でました! 
フィコカリス・シムランス!
しむらーーー うしろーーーー!!
そして 糸くずピグミー と 平ぺっったいピグミー
カメラしてると 泳がないので 冷えた体には 浜屋そばが一番!
今日は2人ともありがとーー!
また潜ろうね! もしかしたら 石垣かもね!!
またんめんそーれ
日々精進 和顔愛語
明日は どこへ 潜ろうか。。。
TOYO
The season for AGUNI Island 2019 .
Bigeyed trevally tornado !!
If you are diver and in Okinawa main land , you have to go there with us .
It's amazing dive site .
You need skills about Advanced lisence , good ear equalizing , swim fast and long way and good neutral buoyancy .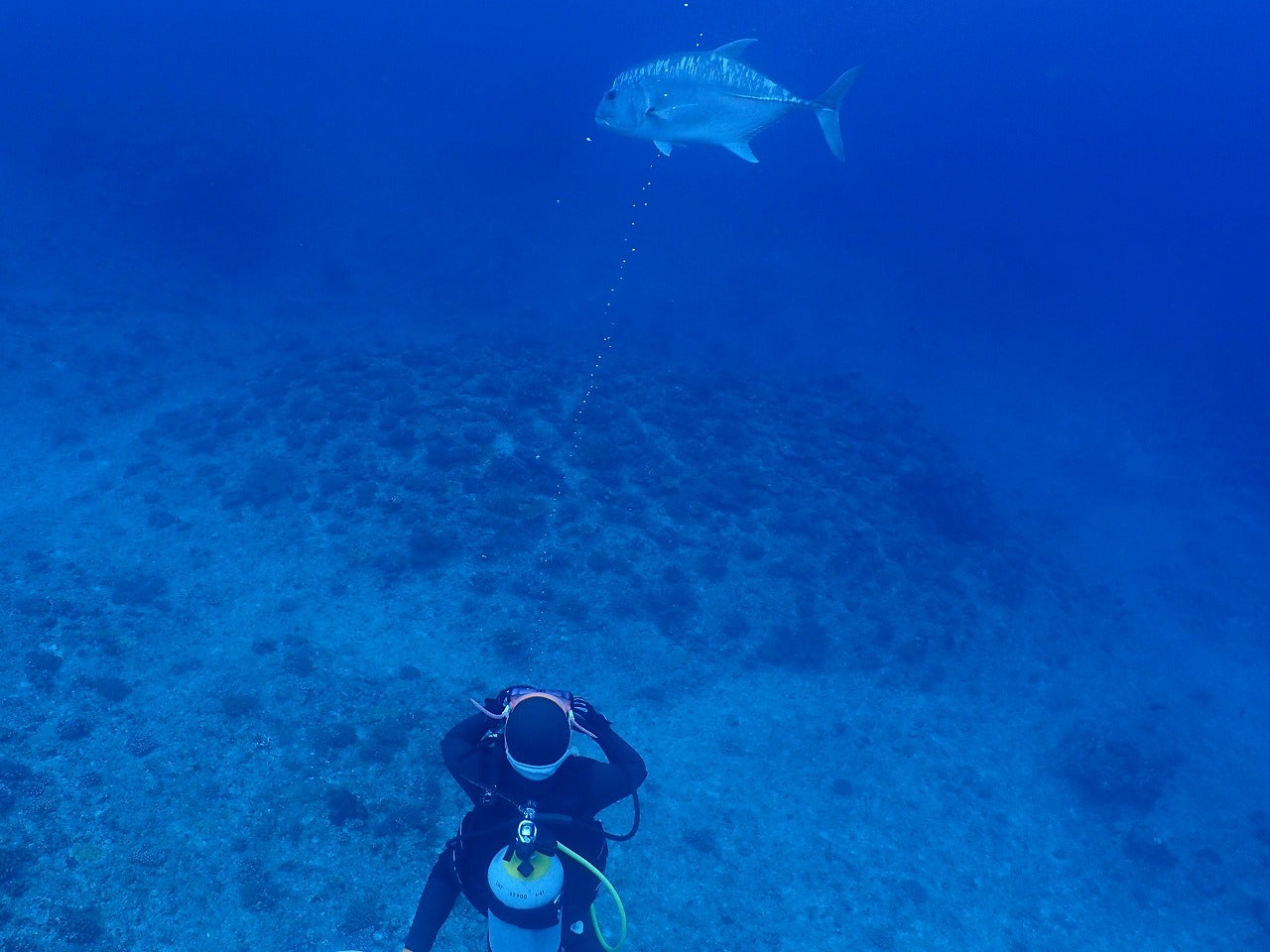 We are going here around April to June .
Please contact us ASAP .
Send us message :
dive@deep-emotion.jp
ダイビング ライセンス 沖縄だから 年中受付中!
外国人も 英語で 講習やファンダイビング 受けれます!
We have an under water tour for English speakers.
You can go Fun diving and Intro diving in Okinawa.
We have many dive sites in Okinawa.
Also we have a certification courses in English.
Okinawa Japan Kerama Islands Tonaki Aguni Yonaguni Manza Onna Dream Hole
Hedo USS EMMONS Ginowan Hammer head sharks
DEEP EMOTION DIVING SERVICE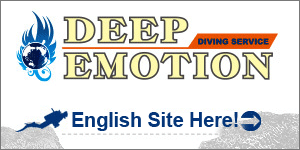 Fun diving tour for certificated divers
Intro / Discovery diving tour for no-certificated divers
Certificated course to be Scuba diver
Kerama Islands / Blue cave / Sunabe sea wall No1
Bolo point / Toilet bowl / Dream hole
USS EMMONS / Hedo air dome
Yonaguni Hammer head sharks / Under water ruins monuments
Please contact us feel free
DEEP EMOTION DIVING SERVICE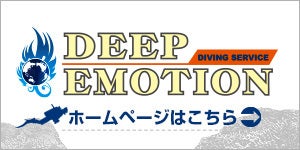 慶良間諸島 / 真栄田岬 青の洞窟 / 砂辺No1