Date : 2018 / Mar / 25
Weather : Sunny  
Wind : North
Air temp 27.5℃ Water temp 24.8℃
Hisai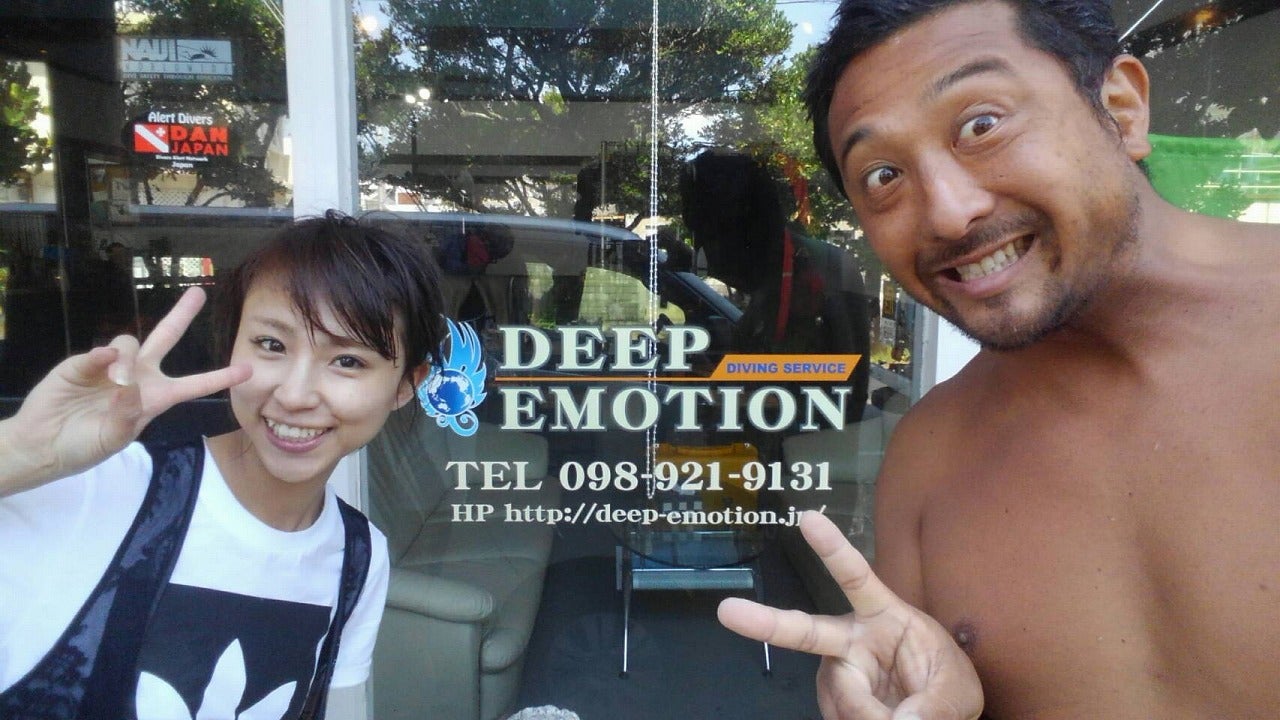 Today we start cetificate course with Naho .
Now she moved from Hokkaido and wnat to be Mermaid .
In the morning we did academic in class room , and afternoon we went to shallow water .
Beauty sunny day and calm water . Everything is perfect for her .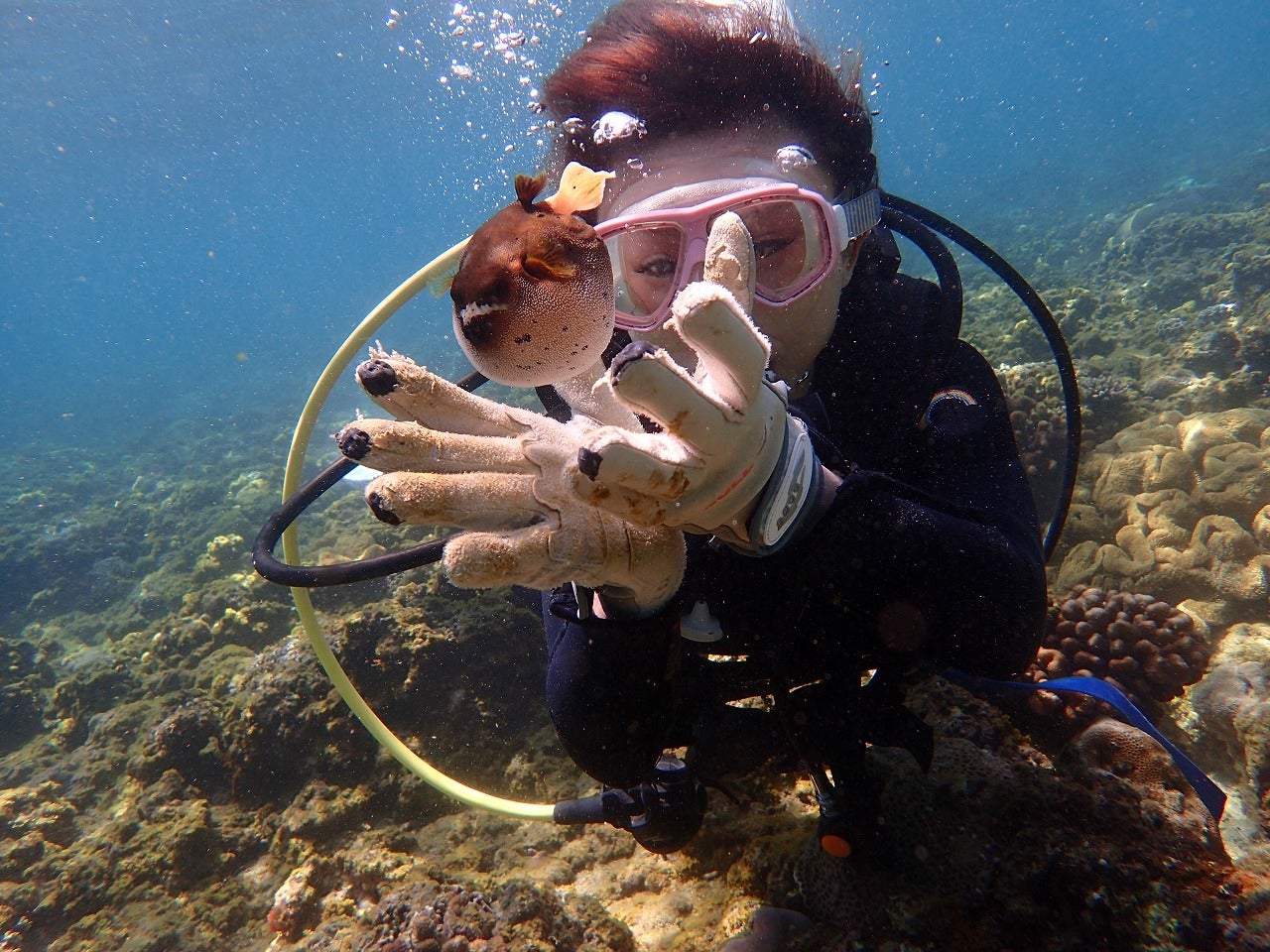 Very good student she is , all skills are completed with nice smile .
Thank you for taking course with us .
Next session , we will go to deep water and more hard training .
Look forward to it !! You can do it !!
See you next week !
Thank you for reading , See you next time !
はいさい
今日からライセンスコース開始です
北海道から移住してきた NAHOちゃん
いろんな人から ダイビング誘われるので 
ちゃんとライセンスを取ろうと 当店に来てくれました
座学も問題なく終わり 天気も海況も最高のダイビング日和の中
貸切ビーチで 海洋講習も 笑顔で初日修了です
事前に話してた不安要素も 全く感じなく
本当に上手でした
これは 2日目もたのしみです
また来週ねー
またんめんそーれ
日々精進 和顔愛語
明日は どこへ 潜ろうか。。。
TOYO
The season for AGUNI Island .
Bigeyed trevally tornado !!
If you are diver and in Okinawa main land , you have to go there with us .
It's amazing dive site .
You need skills about Advanced lisence , good ear equalizing , swim fast and long way and good neutral buoyancy .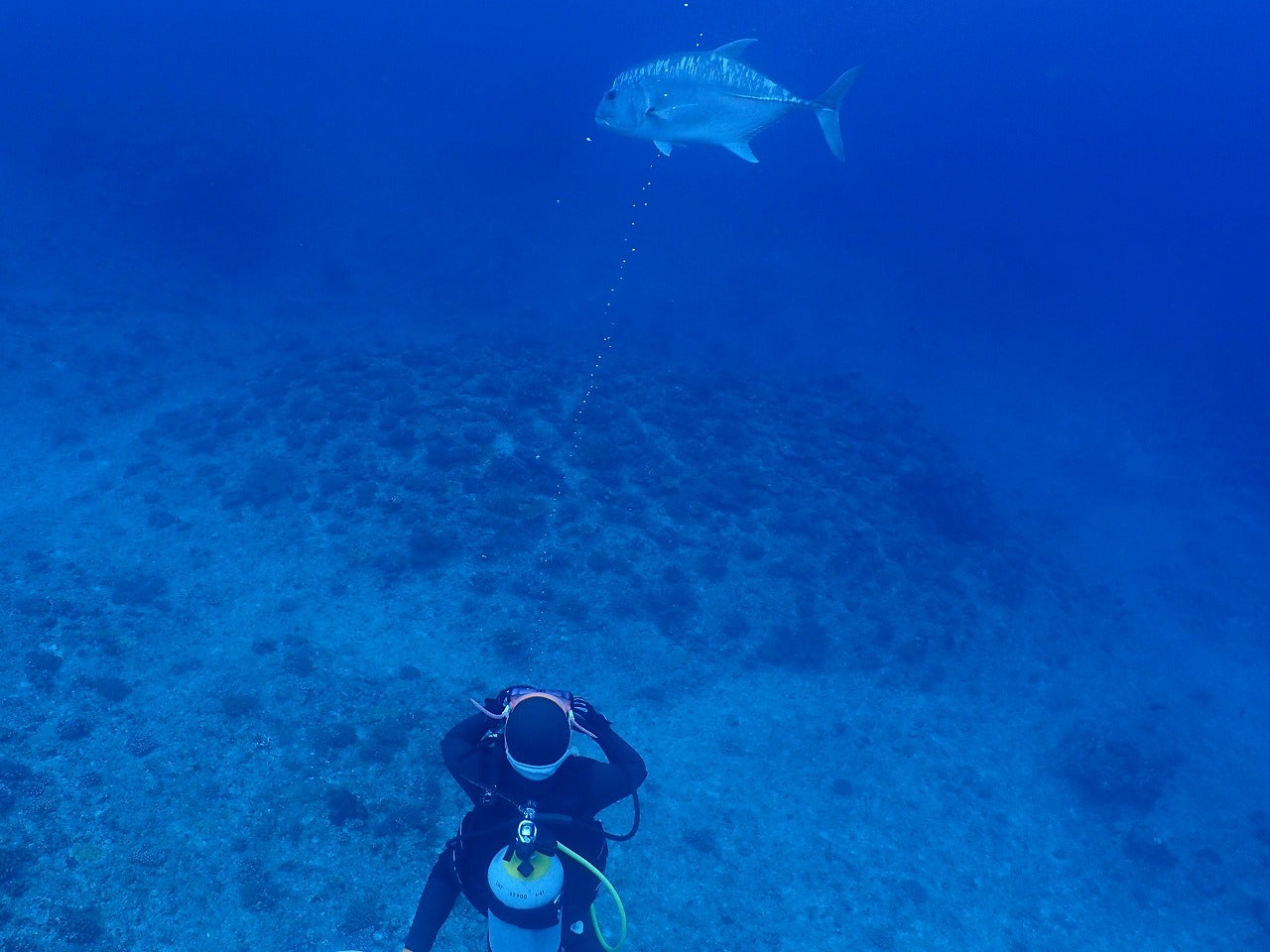 We are going here around April to June .
Please contact us ASAP .
Send us message :
dive@deep-emotion.jp
ダイビング ライセンス 沖縄だから 年中受付中!
外国人も 英語で 講習やファンダイビング 受けれます!
We have an under water tour for English speakers.
You can go Fun diving and Intro diving in Okinawa.
We have many dive sites in Okinawa.
Also we have a certification courses in English.
Okinawa Japan Kerama Islands Tonaki Aguni Yonaguni Manza Onna Dream Hole
Hedo USS EMMONS Ginowan Hammer head sharks
DEEP EMOTION DIVING SERVICE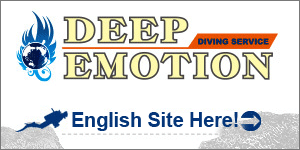 Fun diving tour for certificated divers
Intro / Discovery diving tour for no-certificated divers
Certificated course to be Scuba diver
Kerama Islands / Blue cave / Sunabe sea wall No1
Bolo point / Toilet bowl / Dream hole
USS EMMONS / Hedo air dome
Yonaguni Hammer head sharks / Under water ruins monuments
Please contact us feel free
DEEP EMOTION DIVING SERVICE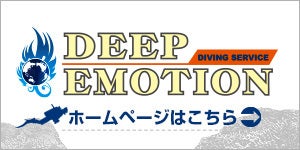 慶良間諸島 / 真栄田岬 青の洞窟 / 砂辺No1