When you are planning to come Okinawa , Japan
And interested in Scuba diving
Date : 2018 / 27 / Sep
Weather : Sunny and Cloudy and Rain
Wind : South East
Air temp 31.0 ℃ Water temp 28.0℃
Dive site #1 Sunabe sea wall No1 @ Okinawa Entry 9:00 Exit 9:53
Dive time 53min MaxDepth 20m AveDepth 8.4m
Dive site #2 Sunabe sea wall No1 @ Okinawa Entry 10:37 Exit 11:28
Dive time 51min MaxDepth 21m AveDepth 11.6m
Dive site #3 Sunabe sea wall No1 @ Okinawa Entry 13:00 Exit 13:42
Dive time 42min MaxDepth 20m AveDepth 10.6m
Hisai
Today we went to fun diving with Hiromi , Yoko and Peter .
Peter is from Thailand ,now he lives in Osaka . He will be back own country soon .
Maybe it's last chance to visit Okinawa , unfortunately with typhoon ,Hahahaha .
All boat was canceled so we went to shore diving at Sunabe sea wall No1 .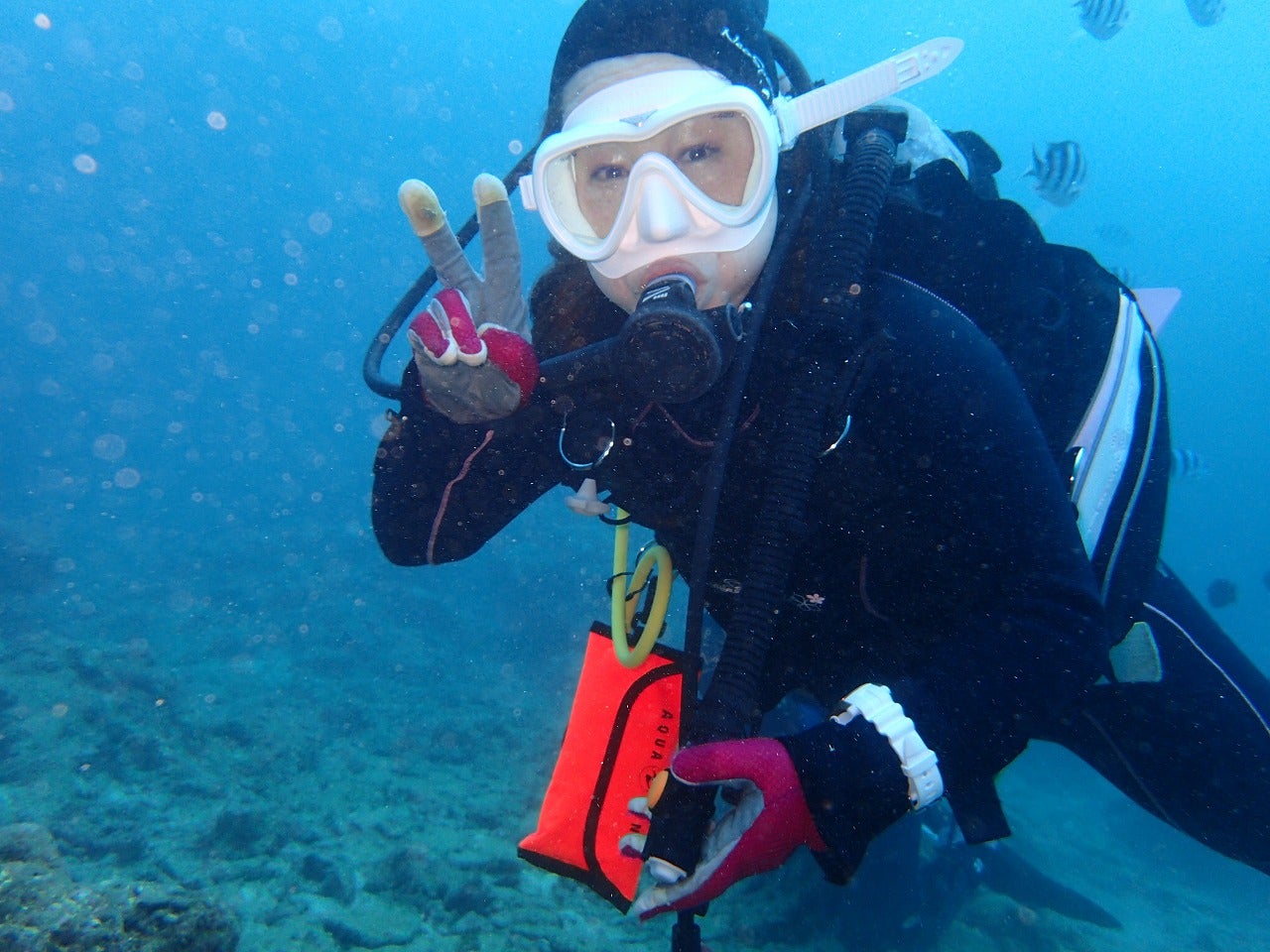 Visibility is not bad . I still can't believe the typhoon is getting close .
Cute yellow Joe fish .
Rare shrimp tried hide inside coral .
Husk of snake
We completed 3 dives here today .
This is last dive with them , Thank you for all .
Hiromi and Yoko , we did 6 times good diving at same place in 2days .
No change dive site made you more relax and you got afford a feeling .
And we saw many creatures , so Sunabe sea wall No1 is very nice dive site .
Peter , you are very nice diver and we went diving and dinner many times in total .
I will miss you after you back Osaka or Thailand .
Let's keep in touch and I'm looking fgorward to go diving together in Thailand .
We will make diving tour to see you , please show us your favorite place !!!
We will show you colorful species of marine fish .
Please join us to enjoy Okinawan diving !!
Thank you for reading , See you next time !
はいさい
またんめんそーれ
日々精進 和顔愛語
明日は どこへ 潜ろうか。。。
TOYO
When you are planning to come Okinawa , Japan
And interested in Scuba diving
ダイビング ライセンス 沖縄だから 年中受付中!
外国人も 英語で 講習やファンダイビング 受けれます!
We have an under water tour for English speakers.
You can go Fun diving and Intro diving in Okinawa.
We have many dive sites in Okinawa.
Also we have a certification courses in English.
Okinawa Japan Kerama Islands Tonaki Aguni Yonaguni Manza Onna Dream Hole
Hedo USS EMMONS Ginowan Hammer head sharks
DEEP EMOTION DIVING SERVICE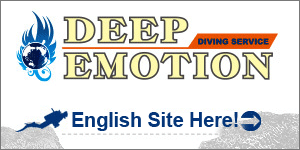 Fun diving tour for certificated divers
Intro / Discovery diving tour for no-certificated divers
Certificated course to be Scuba diver
Kerama Islands / Blue cave / Sunabe sea wall No1
Bolo point / Toilet bowl / Dream hole
USS EMMONS / Hedo air dome
Yonaguni Hammer head sharks / Under water ruins monuments
Please contact us feel free
DEEP EMOTION DIVING SERVICE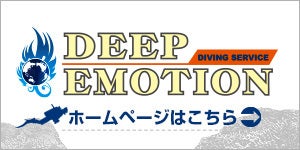 慶良間諸島 / 真栄田岬 青の洞窟 / 砂辺No1