Date : 2018 / April / 17
Weather : Cloudy and rain
Wind : North
Air temp 22.0℃ Water temp 23.0℃
Hisai
Today we went to Hedo Air Dome with Limestone cave .
Very special dive site and located in north of Okinawa main land .
Only boat diving tour can go there .
5min from marine and just jump in water , you can see big entrance of cave .
We went through the real cave .
Last time I came here , no visibility because of rain day before .
This case also rain before today . I really worry about bad visibility .
Fortunately the water is very clear !!
For safety I put line to landmark , it likes tequnical cave diving .
Not long but I felt long long way . We enjoyed to see the big natural pillar .
After that
We made it , open air dome !!
It's amazing place and
mysterious atmosphere
.
This place is wide space , high ceiling , gorgeous wall with Stalactite .
From bottom , every body has lights .
Thank you for NIMO and CHICKEN .
We are almost the Northernmost point of Okinawa main land .
Shall we go there and enjoy special diving together ??
Thank you for reading , See you next time !
はいさい
今日は 念願の辺戸ドームへ行ってきました
前回は雨が続いて 透明度0 今回も前日雨が続いたので
心配してたが 驚きの 抜群の透明度!
それでも心配性のTOYOは 細いロープを引いて
迷わないようにして
水中鍾乳洞見ながら 洞窟を進むと
無事に 空気のあるドームへ到達!
もう ライト無しでは 真っ暗
光を当てると 広くて高い天井 一面鍾乳洞の壁に囲まれて
神秘的な空間に 感動しました!
通路だけではなく 小さな部屋もいくつかあり それらを探検しながら 
無事に終了です
沖縄最北端 ドリフトで大物見たり こんな自然の産物を楽しめるポイント
ぜひぜひ 一緒にいきましょう!
お問い合わせ待ちしてます!!!
またんめんそーれ
日々精進 和顔愛語
明日は どこへ 潜ろうか。。。
TOYO
The season for AGUNI Island .
Bigeyed trevally tornado !!
If you are diver and in Okinawa main land , you have to go there with us .
It's amazing dive site .
You need skills about Advanced lisence , good ear equalizing , swim fast and long way and good neutral buoyancy .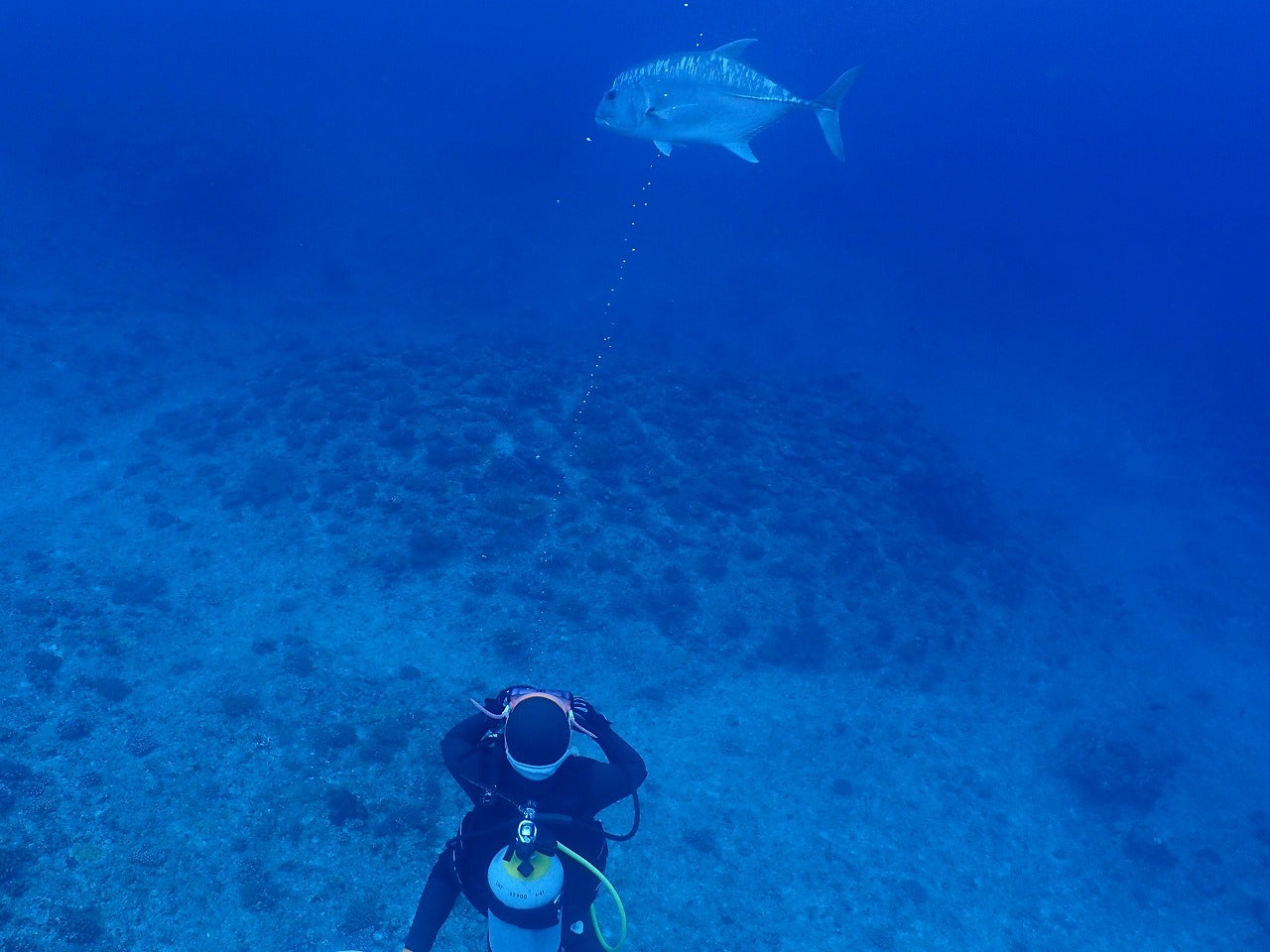 We are going here around April to June .
Please contact us ASAP .
Send us message :
dive@deep-emotion.jp
ダイビング ライセンス 沖縄だから 年中受付中!
外国人も 英語で 講習やファンダイビング 受けれます!
We have an under water tour for English speakers.
You can go Fun diving and Intro diving in Okinawa.
We have many dive sites in Okinawa.
Also we have a certification courses in English.
Okinawa Japan Kerama Islands Tonaki Aguni Yonaguni Manza Onna Dream Hole
Hedo USS EMMONS Ginowan Hammer head sharks
DEEP EMOTION DIVING SERVICE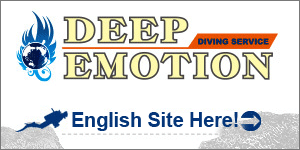 Fun diving tour for certificated divers
Intro / Discovery diving tour for no-certificated divers
Certificated course to be Scuba diver
Kerama Islands / Blue cave / Sunabe sea wall No1
Bolo point / Toilet bowl / Dream hole
USS EMMONS / Hedo air dome
Yonaguni Hammer head sharks / Under water ruins monuments
Please contact us feel free
DEEP EMOTION DIVING SERVICE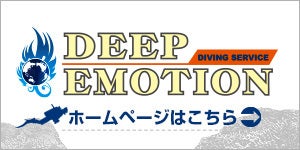 慶良間諸島 / 真栄田岬 青の洞窟 / 砂辺No1